Christine Babb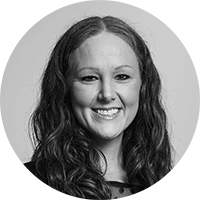 Christy has personally struggled with addiction and knows what its like to need help. She learned how to live a clean and sober life one day at a time. She has 10 years of sobriety and would not have the life that she has today if it weren't for getting the help that she needed. She is a wife and a very proud mother of a 2-½ year old. She is truly blessed to be able to share her experience, strength, and hope with those that are still struggling. She learned how to overcome those obstacles and rise to the top. Her previous professional experience includes 8 1/2 years with the American Red Cross working in various roles within the sales and education department. Those roles included: Tele-recruiter, Instructor I, II, and III. Currently, she is a Treatment Consultant with American Addiction Centers. Because of her previous life experiences, she is passionate for those struggling with addiction. She is excited for the privilege to help others. It is finally her turn to give back what has been freely given to her. She would love to be able to help you in your journey to recovery. It will be the best decision you have ever made!
Start The Admissions Process Now
Free.
Your 1-on-1 consultation and Insurance Verification are 100% Free
Easy.
All you have to do is pick up the phone and call or chat now
Confidential.
We will never share your information with a third party without your explicit consent