Eric Ayles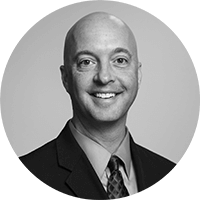 Southwest Regional Business Development Manager
Eric Ayles is the Southwest Regional Business Development Manager for American Addiction Centers. He brings over 11 years experience in the addiction and mental health fields. Previously he worked at UT Southwestern Medical Center in the psychiatry department and other residential treatment programs in Texas.
Eric is a board member for the Mental Health of America of Greater Dallas. He has also been on the board for the Texas Association of Addiction Professionals and served on many committees for behavioral health conferences and symposiums. Eric was selected as chair of the Adolescent Symposium of Texas in 2014.
In 2013, Eric helped start the Dallas Area Spiritual Care Network group and recently the Houston Spiritual Care Network. These groups bring together faith leaders and mental health professional to support collaborative care and to share resources.
"I'm inspired by this industry of caring professionals that save lives every day. Almost everyone I know has been affected by addiction is some way and I believe that no matter how bad the problem that people can change."
Start The Admissions Process Now
Free.
Your 1-on-1 consultation and Insurance Verification are 100% Free
Easy.
All you have to do is pick up the phone and call or chat now
Confidential.
We will never share your information with a third party without your explicit consent