Kensie Lyon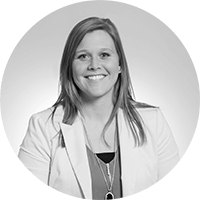 Oklahoma Territory
Regional Manager: Eric Ayles
Kensie Lyon grew up in Nebraska and now lives in Stillwater, Oklahoma. When she and her twin sister were 5, her parents started a foster care, and since then have helped over 100 children, and adopted eight. This upbringing instilled in her a drive to never give up and to turn failure into an opportunity to pick herself up and try again to achieve success. Kensie received a Master's degree from Wayne State College, and currently has her Oklahoma License as a Licensed Drug and Alcohol Counselor (LADC). She started in the counseling field in 2010 and began marketing for a treatment center in 2014. She co-founded AMP (Addiction and Mental Health Professionals), a professional networking group based in Oklahoma. In 2015 she was selected to be one of 40 delegates invited to represent the State of Oklahoma at the first "Unite to Face Addiction Rally" in Washington D.C. It was an experience she found both moving and exciting. "My career is very important to me and as long as it does not feel like a job, and feels like a passion, I will consider myself to have it made! " said Kensie.
Start The Admissions Process Now
Free.
Your 1-on-1 consultation and Insurance Verification are 100% Free
Easy.
All you have to do is pick up the phone and call or chat now
Confidential.
We will never share your information with a third party without your explicit consent