The problem of chronic pain is widespread and affects a large number of people. According to the Journal of Neuroscience, chronic pain is a major problem in the United States, afflicting more than 100 million Americans. Because pain itself can be difficult to diagnose, as it does not necessarily have any outward symptoms, doctors face challenges in providing long-term relief for their patients. They must begin to look for clues as to what is causing the pain, and begin treatments to mitigate the chronic pain symptoms.
Chronic Pain Causes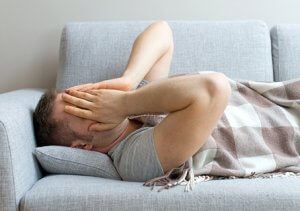 Chronic pain can be difficult to diagnose. According to
Medline Plus
, there are a variety of reasons that someone may suffer from chronic pain. These include:
Acute injuries, such as a sprained ankle that causes pain and takes a longer period of time to recover
Acute illness, such as a complicated case of the MRSA infection that may require multiple treatments
Chronic illnesses, such as rheumatoid arthritis, that cause chronic pain as a symptom of their diagnosis
Congenital deformities that cannot be surgically corrected, including back and spine deformities
Altered nervous systems that incorrectly receive pain signals even when no injury or source of pain is present
Sometimes, chronic pain cannot be diagnosed, leaving doctors with no way of knowing what exactly causes the pain. In these cases, doctors are left finding ways to treat pain as a symptom instead of identifying its root cause. For some individuals, this may mean implementing pain management strategies on a long-term basis.
Treatment Challenges
Treating reliance on pharmaceutical medications for pain management for those with chronic pain can be difficult. According to the Journal of Neuroscience, the loss of pain-relieving effects and paradoxical pain are major challenges to providing treatment. People do not want to stop taking medication and pain to return. It is normal to feel hesitant about giving up a treatment option that has provided some relief.
The fact that these medications can also cause more pain by changing the way the brain and central nervous system function also complicates treatment. What may have started as a way to manage the pain associated with a badly sprained ankle may cause other types of pain to emerge. Sometimes, this situation makes it difficult for those trying to identify and treat the source of the pain.
Explore:
Drug Addiction Treatment Programs