Jonathan Carter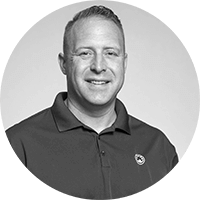 Jonathan Carter is a Treatment Consultant with American Addiction Centers; his territories include New Hampshire, Maine and Vermont . He has been with the company since 2014, and has been helping people with treatment options since 2012. Jonathan prides himself on his ability to work closely with clients and families to provide them with the resources and knowledge to help them make an informed decision in their road to recovery. Prior to his time at American Addiction Centers, Jonathan was an Admissions and Outreach Coordinator at the Granite House, a structured sober living environment for young men in Derry NH. In 2000 Jonathan graduated from the New Hampshire Police Standards and Training Academy. He went on to work as a Police Officer in the Town of Bow NH for approximately four years. He is a graduate of Concord High School and attended college in Maine. He currently resides in Manchester NH and is the father of two.
Start The Admissions Process Now
Free.
Your 1-on-1 consultation and Insurance Verification are 100% Free
Easy.
All you have to do is pick up the phone and call or chat now
Confidential.
We will never share your information with a third party without your explicit consent