Kensie Lyon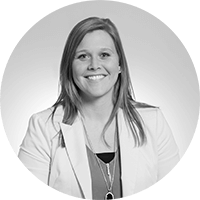 Kensie Lyon's ability to help others can be pinpointed at an early age, growing up in Nebraska. When she and her twin sister were five years old, her parents began foster care. Over the years The Lyon's family have helped over 100 children, adopting eight. "Growing up in this environment taught me to never give up and when I fail at something, to get back up and try it again, until the result is satisfying to me." Working in the counseling field since 2010, Kensie has a Master's Degree from Wayne State College, and currently has an Oklahoma License as a Licensed Drug and Alcohol Counselor (LADC). She is also a co-founder of the professional networking group AMP (Addiction and Mental Health Professionals) in Oklahoma. In 2015 she was honored to be selected as one of 40 delegates asked to represent the State of Oklahoma in the first ever "Unite to Face Addiction Rally" in Washington D.C. She considers this one of her greatest achievements, which she has expressed as both moving and exciting.
Start The Admissions Process Now
Free.
Your 1-on-1 consultation and Insurance Verification are 100% Free
Easy.
All you have to do is pick up the phone and call or chat now
Confidential.
We will never share your information with a third party without your explicit consent