Terramani Smith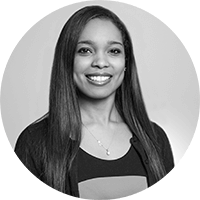 Terramani Smith has over 14 years expertise in healthcare. She is an experienced and compassionate Treatment Consultant , who strives to provide a high level of customer service to our patients. Terramani has hands-on knowledge and familiarity in the field of Addiction & Mental Health. She is passionate about connecting patients with the services they need to ensure a better life for themselves and their family. Using the American Addiction Centers mission as her guide, Terramani believes in the importance of providing quality, innovative care to adults and adolescents whether they are struggling with alcohol, drug conditions, or mental/behavioral health issues. She has adopted the principles of a comprehensive, compassionate approach, which through the application of research-based and empathetic care, helps to instill a sense of hope that long-term recovery can be achieved.
Start The Admissions Process Now
Free.
Your 1-on-1 consultation and Insurance Verification are 100% Free
Easy.
All you have to do is pick up the phone and call or chat now
Confidential.
We will never share your information with a third party without your explicit consent