Based on the data, it is clear that binge drinking and heavy drinking are both associated with significant costs to society and significant costs to the individuals who engage in these behaviors.
The issue with some of these controls is that many people in the United States object to strict government supervision of business and personal choice, and many are in objection to increasing taxes on any item or service. However, these large-scale types of interventions would have the effect of decreasing binge drinking significantly and, as a result, decreasing the cost of excessive alcohol use in the United States.
Do People Who Binge Drink Need to Get Treatment?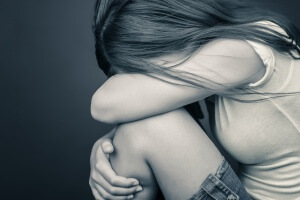 The decision to enter treatment for an alcohol use disorder depends on several factors. Interestingly, as mentioned above, the research suggests that most people who binge drink do not generally have an alcohol use disorder; however, this is predicated on the definition of binge drinking occurring only once a month. Heavy drinking, which occurs at least five days out of a 30-day time period, would most likely be associated with other issues that would qualify an individual to have some level of an alcohol use disorder. Thus, it is not the act of binge drinking itself that would indicate whether an individual needs to seek treatment, but the number of times an individual binge drinks (and the consistency of this pattern of behavior over time) as well as the consequences that are associated with the binge drinking.
Briefly, the negative consequences that would suggest that an individual needs treatment for binge drinking include:
Experiencing negative ramifications associated with drinking, such as issues with work, relationship issues, issues with school, etc.
Wanting to cut down or stop drinking but not being able to do so
Consistently drinking more than one had planned to do so when one started drinking
Spending more time drinking alcohol or recovering from drinking alcohol than intended
Experiencing health issues as a result of drinking, but not being able to stop
One can review the American Psychiatric Association's diagnostic criteria for a substance use disorder that includes both the notions of substance abuse and addiction to alcohol to learn more about the diagnostic qualifications for an alcohol use disorder.
---
Any person who is assessed by a licensed health professional and meets these diagnostic criteria most likely needs to be involved in some form of treatment for an alcohol use disorder or binge drinking behavior.
---
Moreover, individuals who binge drink and believe they have issues with drinking, desire to stop drinking, or want to cut down on their drinking should
seek treatment whether they meet the diagnostic criteria for a substance use disorder or not
.