Summer and Sobriety: 5 Tips to Hang Tough and Hang Out
"Summertime, an' the livin' is easy," sings a mother to her baby in the lullaby that opens "Porgy and Bess." It's a refrain and musical work that has stood the test of time. But let's ponder this thought. Does it ring true? Many would agree with it, but not everyone. Among the "no" contingent likely are those seeking sobriety. For people wrestling with this issue – on the brink of, new to and in recovery – summertime may not, in fact, be easy.
The reasons are manifold. Think summer, as in sweltering and sticky. What's a popular way to beat the heat? Downing "a cold one" comes to mind. There are similar beverages made and named for this express purpose, such as a wine cooler. Let's say those fighting the fight can fend off these urges much of the time. How do they stay the course when those around them at a barbecue or vacation dinner indulge? Then there's summer travel, the stress that comes with it and, on that theme, the notion of "one for the road."
What are strategies to sustain sobriety during this season? Here are 5 tips for summer sobriety.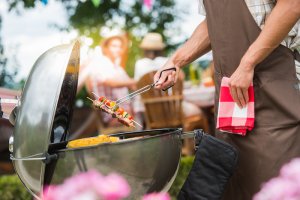 1: Grill It Up
Don't sit on the sidelines and socialize in a backyard venue or park where many may be drinking it up. Instead, don a chef's hat and utensils and cook it up. Manning the grill requires focusing on the task at hand. It's an antidote to watching people imbibe and struggling with impulses to join in. It's also gratifying to be at the helm of activity. Plus, you may learn or enhance your skill and food prep prowess in the process. Speak with the hosts beforehand and offer to bring items to grill they may not have considered putting on the menu – fish for fish tacos or different kinds of fish burgers, plant-based burgers. Do the research, watch the food shows, achieve star billing and stay safe.
2: Sing a Little Song, Do a Little Dance
Back to the barbecue. Rather than idly hanging out, be creative with your time and those around you. That could be low impact sports, such as tossing a ball around, using with a Frisbee or hacky sack. Bring equipment with you and discuss with the host. How about exercising your voice and moving to the music? Do you play the guitar? Bring it. Same goes for an audio device or hook up. How about doing karaoke or livening things up by singing a cappella? Group games – these are perfect for gatherings, such as trivia and charades. Stage a spelling bee. Have a water balloon fight, if OK with the host and guests. Above all, have fun.
3: How Does Your Garden Grow?
As a summertime activity, get in on the farm-to-table trend and cultivate food from scratch. Go ahead and plant veggies, fruits and herbs. Convene with nature as you never did before. If you have a yard, carve out a spot for a garden. If you don't or prefer another format, get containers and planting boxes. Alternatively, find a community garden and stake a claim. This can open a realm of knowledge, from the soil to the stove and ultimately to the stomach. As for the beauty of nature, consider the rewarding route of planting flowers and shrubbery. Capture the process from beginning to end with photos. Then use them to decorate your living space and create timeless memories.
4: Go Big and Bigger
As the daylight hours are longer during the summer, bump up your recovery efforts. Check in with your sponsor, participate in support groups. Find additional groups, channels and clinics and take advantage of them. Members likely are subject to similar challenges, risks and temptations. How are they contending with them? Share experiences and feelings and talk it out. Come away with new tactics and expand your circle of contacts and supports. Put a recovery infrastructure in place or expand the one you have. Attend meetings virtually or in person, based on the prevailing set of circumstances in your area during the pandemic. Exchange information and reach out to a friend whenever necessary.
5: True Grit: Hold the Reins Tight.
At home or on vacation, purposely practice sobriety. Traveling is a change of venue, but not of mindset. Maintain a firm grip on staying sober. It's enticing to be lulled into letting your guard down in the summer and bypassing the hard efforts, no matter where you are. Should you "reward" yourself with a few days of sobriety-less work, cut yourself a little slack? No. Sobriety doesn't take time off. Be vigilant. Stay committed. Practice self-talk when you contemplate playing hooky, forgoing support or having a drink. Stage your own mock debate and play both sides. Need a shot of new information to solidify your stance? Read Should We Be Drinking Less?, as reported recently in The New York Times.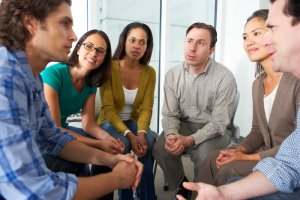 It's summertime and everyone seems to be having a good time and downing alcoholic beverages. But it's important to remember that drinking isn't a necessity for having fun during the summer. While these 5 tips for summer sobriety may be a start, there are endless ways to beat the heat and stay in recovery. Find a way that's best for you, stick to it, and enjoy a life in recovery!