Can I Be Addicted To My Prescription Adderall?
Beans, black beauties, dexies, pep pills, speed, and uppers—these are just some of the street terms for Adderall, the trademarked name for the combination of dextroamphetamine and amphetamine that's typically used to treat attention-deficit hyperactivity disorder. If you misuse Adderall to stay awake, get high, or help you focus, you not only risk becoming addicted to prescription Adderall, but you can also experience dangerous side effects.
If you're worried that you might be addicted to Adderall, then keep reading to learn more about Adderall addiction and dependence, how to know when it's a problem, and what you can do to stop the cycle of abuse before you cause more harm to yourself and others.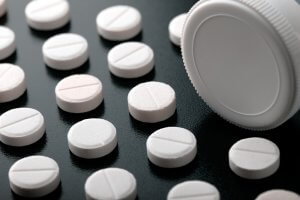 Am I Addicted to Adderall?
If you abuse Adderall, you likely got it with a prescription, either on your own or from someone you know. There's a common misconception that getting a drug with a valid prescription means it can't be dangerous. But the fact is that any prescription medication can be abused in the same way as illicit drugs like heroin or methamphetamine (crystal meth). If you use it as advised by your physician, there's probably little risk of becoming addicted. If you misuse it, however, you can become addicted to Adderall.
Adderall is a controlled substance and classified as a Schedule II drug, which means that it has a high potential for abuse and addiction. If you need to take Adderall to function normally, you may be dependent on the drug. Once you become dependent, you might experience withdrawal symptoms if you suddenly stop taking it. Or you might need to take more of it to experience previous effects, which is known as tolerance. Other common signs of addiction include:
Personality changes.
Thinking about using and having cravings for Adderall.
Changes in attendance and performance at school or work.
Not meeting your responsibilities at home, school, or work.
Changing your group of friends to people who also abuse Adderall.
Mood swings.
Angry outbursts for no reason.
Continuing to use Adderall even though you suspect that you have a problem.
Why Is It Dangerous?
More and more young people are abusing Adderall, putting them at risk for the dangerous effects of the drug, which can include death. A 2016 report from Johns Hopkins Bloomberg School of Public Health indicated that "non-prescribed use of Adderall by young adults went up 67% and associated emergency room visits rose by 156 percent" during the study's focus period.
Adderall acts on your brain in the same way as other stimulants like cocaine or methamphetamines (crystal meth). If you abuse Adderall, you can experience a number of side effects such as mania, hallucinations, depression, changes in vision, hives, paranoia, weight loss, nausea, headache, changes in libido, and seizures. What's more alarming is that Adderall can cause sudden death in children and teenagers, particularly those with heart problems or heart defects, and it can also occur in adults with these conditions, according to MedlinePlus.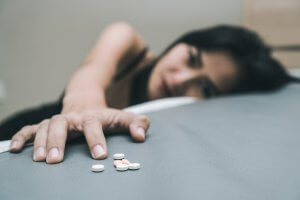 What Can I Do About It?
Adderall addiction can be just as harmful as addiction to illicit drugs. Getting professional help is the best way to avoid the dangers of Adderall abuse. If you can't stop using on your own and you're concerned that you (or someone you know) might be addicted, then it's important to reach out for help before it's too late. Treatment for Adderall addiction includes a wide range of therapies that can help you stop abusing Adderall and get your life back on track.
References