Addicted to My Phone? It's as Real as It Gets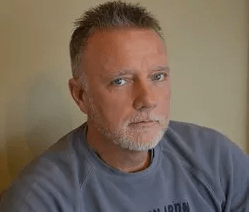 I tried to put my phone down for a day last week. One day. Twenty-four hours. I failed.
I thought I could do it. I honestly believed that all I had to do was put it in another room, not charge it, hide it, or leave it in my pocket and forget about it.
I despise being addicted. For too long, I was a slave to substances. Every day I promised myself that today was the day that I wouldn't drink, smoke, whatever. And every night I passed out after failing again.
But this? It's a phone! How hard can it be? I am a seasoned recovered person after all. I know the tricks, I know how to stay clean and sober, and I am living proof that the most pathetic among us can succeed.
The problem was that I knew after my 24-hour period of abstinence I could get back on the phone. It made the quest less than the life-and-death situation that drug and alcohol addiction was. To successfully maintain sobriety I had to approach addiction as all or nothing. There could be no slips. There will never be a celebratory toast at my daughter's wedding or a beer at the graduation party. There is never just one. One is too many, and a hundred is not enough. That is the way it is, and that is how I live.
I am an addict. I change addictions like I change my socks. The list of things that I am addicted to is lengthy and always changing. When I got rid of one substance, I picked up or increased use of another. Within a week of my last drink I was addicted to ice cream. I'm still addicted to writing.
It is important to understand how to navigate a world of temptation. Something seemingly benign can cause undue harm if the impulse to do it is uncontrollable. Checking my phone for messages a thousand times a day has me worried. I have to figure out a way to better manage myself and correct a habit that is becoming problematic.
Recovery is an ongoing process. I will tell anybody who is interested about my 18 years of sobriety, my journey to recovery, and my 25 years of misery that became legendary. It is not as often that I tell them that my obsession with writing a book nearly cost me my marriage, or that I check my email dozens of times a day. Social media is a constant burden. I write things hoping for a reaction, and if there are not enough shares, likes, retweets, or comments I actually feel depressed. How I managed to get myself addicted to other people's reactions to me is a mystery, but there it is.
Fortunately, I have the tools to beat this one. I know that the only reason this latest addiction is beating me is because I want to continue torturing myself. There may or may not come a time when I realize that the whole thing is making my life worse, rather than better, and when and if that time comes I will make the necessary moves to put it behind me.
Knowing that makes living with myself a little easier.
More from Michael Morse: