More Evidence That Treatment Is the Best Way to Address Addiction and Addiction Behaviors
January 19, 2017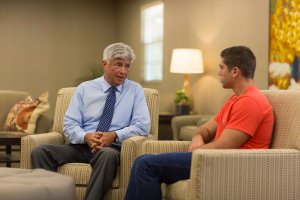 A new study published in the Journal of the American Medical Association found that a population that has historically struggled with getting long-term and sustained mental health treatment and support may find some hope in the use of certain medications in light of specific symptoms.
That is, the study found that people who had once been incarcerated for committing violent crimes were more likely to avoid repeating those behaviors when they had access to medications that treat underlying issues of addiction and/or psychiatric disorders.
Researchers looked at post-release data from more than 22,000 people who had formerly been incarcerated in Sweden and released between 2005 and 2010. Based on a median of about five years of information post-incarceration per person, it was found that about 18 percent committed a violent crime, and that three different types of drugs had an impact on whether or not someone was more likely to commit a violent offense after release from prison. Researchers found that violent crime behaviors were impacted by the following drugs as follows:
Antipsychotics: Reduced by about 42 percent
Psychostimulants: Reduced by about 38 percent
Addiction treatment drugs: Reduced by about 52 percent
Antidepressants: No effect
Antiepileptics: No effect
Additionally, therapy was also shown to decrease the likelihood that a person may engage in a violent crime after release.
Dr. Seena Fazel of the University of Oxford in England led the team of researchers on the study. The team said: "These findings may have implications for risk management, because prison psychological programs need appropriate facilities, require sufficiently trained and supervised therapists, and are likely to be relatively expensive. Because prisoners with psychiatric disorders benefit from both pharmacological and psychological treatments, research should investigate whether combining therapies improves outcomes."
A Universal Truth
The study's importance extends well beyond the population group defined by a stay in prison. Incarceration for issues related to addiction are common. Many who eventually seek treatment for addiction have this experience in their history, but there are also those who experience divorce, job loss, severe health problems, and more as a result of ongoing drug and alcohol use. The difference is that it is sometimes easier to track information on those who have been in the system, but it would be a mistake to think that the results do not apply to everyone who struggles with drug and alcohol abuse and addiction. Treatment and therapy together have a profound effect, helping people to avoid repetition of the mistakes that have caused problems in the past, whether it was a violent criminal behavior or other choice that led to negative consequences. 
Integrated Treatment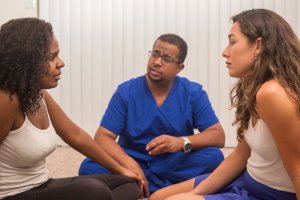 Though the study shows that certain medications can have a profound impact on a person's ability to recover from addiction and associated mental health disorders, medication alone is not enough. Regular, directed, and supportive therapeutic intervention with a professional who is an expert in the treatment of addiction, as well as the treatment of any co-occurring disorders, is essential. It is not enough to simply want to see great change. Rather, a significant time investment that helps to promote a steady shift in perspectives and behaviors that influence cravings and other triggers is needed. Ongoing support from a therapeutic professional – if not a therapeutic team – and peers who are dealing with the same issues provides:
Somewhere safe to discuss any questions or issues as they arise
The knowledge that there are others who understand
The ability to share what has worked and what hasn't
The option to learn from others who have been where they are
An objective professional eye to assist with medication management and to provide suggestions for other
Helping Yourself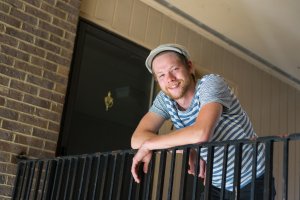 If you are in recovery for addiction, whether or not you are still dealing with legal requirements due to a past issue, there are a number of things you can do to help yourself to thrive in recovery. Even if you just choose one or two things off the following list, every little bit helps you to be stronger and more stable in recovery, decreasing the chance of relapse.
Show up. Go to every single therapy session and appointment with your doctor to address medication issues. Even if you feel great and/or feel like you are too busy to keep the appointments, they are a priority and something you need to continue doing regularly.
Take care of yourself. It sounds like a small thing but doing things like eating more fruits and vegetables, getting a good night's sleep, and regularly seeing a doctor and dentist can go a long way toward helping you to find a new "normal" that is balanced and calm. As a result, you will be better able to handle whatever comes your way.
Ask questions and ask for help. If you are experiencing anything that you find worrisome, if you feel like relapse is coming, or if there is anything you are having a hard time working through in recovery, do not hesitate to ask your therapist for help. You never know what tools, resources, or coping skills may be available for you until you ask.
Keep your head up. Tough times are unavoidable, but what you are doing in recovery is amazing. Do not let the little things – or the big ones – get you down. Your continued recovery is important not only to yourself but also to everyone around you. Don't give up!