AI is Revolutionizing Addiction Treatment
Many industries are changing due to the revolution in artificial intelligence (AI), and the addiction treatment industry is no different. As technology evolves, so too do the ways in which rehab facilities incorporate technology into alcohol and drug treatment. It's not far off to say that AI is revolutionizing Addiction treatment, opening new opportunities for helping patients achieve sobriety. Knowing how these new breakthroughs in machine learning might affect your time in an alcohol rehab can be an important step in preparing for a life in recovery.
Recognizing a Crisis
One of the primary ways in which AI is revolutionizing the fields of addiction treatment is through behavioral recognition. As computers become more adept at recognizing and predicting patterns of human behavior and emotion, the application of these predictions is becoming more widespread. Some use this data for nefarious purposes; one need only search "Cambridge Analytica" to see a negative example. But many others are beginning to use these AI predictions to aid a patient's treatment and recovery.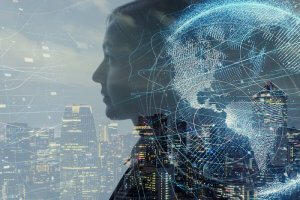 In particular, crisis recognition may be a huge breakthrough in addiction treatment. AI can already predict the likelihood of an individual attempting suicide. With some changes to the algorithm, this could help determine not just the likelihood of a suicide attempt, but also the degree of mental, physical, and emotional distress an individual is under. AI could essentially help medical professionals reach out to people who are in crisis due to alcoholism or drug abuse.
Additionally, AI can also help minimize the chance of a relapse. By analyzing certain search queries or behavioral patterns, algorithms could determine when a person in recovery is struggling. It could help with coping, or direct these individual to medical professionals.
Finding Like-Minded Peers
Another way that AI is shaking up the addiction treatment industry is in the realm of aftercare. Aftercare groups, like Alcoholics Anonymous or secular groups, can be hugely beneficial for maintaining sobriety. Thought not usually considered a medical process, aftercare groups often provide support networks for those in recovery. Many treatment facilities will help patients contact local sobriety groups as they near the end of their treatment tenure. But what happens if you move? Or if your group dissolves? How do you find another group?
AI can help connect you to sober peers. New algorithms are constantly being developed to help connect individuals with recovery groups. Online search algorithms can interpret behaviors and match individuals with likeminded groups that it considers to be a strong match.
Not only that, but studies are being run to analyze how effective strategies in group therapy are for developing coping mechanisms. While results are still rolling in, the data seems clear that interventions, long considered a mainstay of addiction treatment, are not that conducive to recovery.
American Addiction Centers and AI
American Addiction Centers (AAC) has long been an innovator in the addiction treatment field. Mainly, AAC has integrated two revolutionary technological aspects into its treatment: genetic testing and crisis detection.
As the union between biotech and infotech grows ever closer, analysis of a patient's genetics will become increasingly relevant for medical treatment. AAC's use of genetic testing, primarily through Addiction Labs of America, has allowed the company to get a 360-degree view of a patient's genetic code and determine which medicines are most conducive to addiction recovery. As AI's power to analyze genetics grows, it may increasingly be used to determine the best course of medical treatment for patients seeking alcohol or drug rehab.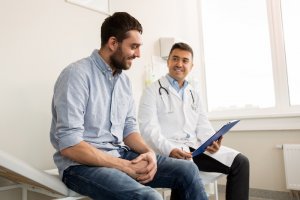 American Addiction Centers is also a proponent of EarlySense technology. EarlySense is a patient monitoring device that, when placed under a patient's bed, routinely observes and analyzes a patient's vital signs. When something goes amiss, like a rising heart rate, the AI will alert a nurse or medical practitioner, potentially saving the patient from life-threatening conditions. AAC uses this technology during medical detox to lower the risk of deadly withdrawal symptoms.
It's technological innovations like these that have helped American Addiction Centers achieve a success rate nearly double the national average.
When Seeking Treatment
While fully automated addiction treatment may be a long way off, the early impact of AI and machine learning are becoming more apparent. In the meantime, if you or a loved one is suffering from alcohol addiction, don't wait to seek help. There are several treatment facilities, equipped with the latest AI innovations, ready to help you start your journey to sobriety