How Much Do You Know about Alcohol Addiction?
Problem drinking goes by many names. Alcohol abuse and alcohol dependence come to mind; so do alcohol addiction and alcoholism. Call it what you will, they all fall under the umbrella of alcohol use disorder (AUD), a medical condition. AUD is characterized by "an impaired ability to stop or control alcohol use despite adverse social, occupational, or health consequences." Do you think you know a lot about this ailment? Find out by taking this short quiz.
Question 1
In this U.S., how many adults suffered from alcohol use disorder (AUD) in 2019, the latest year for which official statistics are available?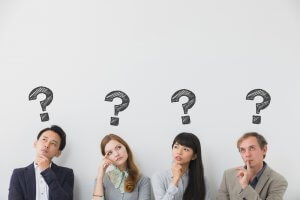 (a)          9.1 million
(b)        14.1 million
(c)        21.3 million
(d)        38.8 million
Answer
(b) 14.1 million
In 2019, the National Survey on Drug Use and Health (NSDUH) conducted a survey to track the prevalence of alcoholism in the U.S. population. It discovered that 14.1 million adults, age 18 years and older, had AUD. That number corresponded to 5.6 percent of the people in that wide age range at that time. The study also looked at youth, ages 12-17. It found that an estimated 414,000 adolescents suffered from AUD. That, in turn, represented 1.7 percent of the total in this age segment. For the full report, click here.
Question 2
AUD can damage which organ of the body?
(a)        Brain
(b)        Heart
(c)        Liver
(d)        All of the above
Answer
      (d)  All of the above
The National Institute on Alcohol Abuse and Alcoholism (NIH) lays out how AUD can wreak havoc on vital organs in "Alcohol's Effects on the Body." For starters, it cites how heavy, habitual drinking interferes with the healthy functioning of the brain, heart, liver and pancreas. The content proceeds to link major alcohol consumption with development of a wide range of cancers. And it explains how it may weaken the immune system.
 Question 3
Which of these factors puts a person at risk for AUD?
(a)        Starting to drink at an early age
(b)        Insomnia
(c)        Sensitive taste buds
(d)        High income
Answer
     (a)  Starting to drink at an early age
A study by the National Institute on Alcohol Abuse and Alcoholism (NIAAA) outlines the causes that may lead to AUD. Note the word "causes" instead of "cause." Rather than one single underlying reason, dozens of risk factors have an influence on AUD. Among them is the length of time a person has been drinking.
Question 4
Who is more prone to excessive drinking: adult men or women?
Answer
The Centers for Disease Control and Prevention (CDC) sets this matter straight: adult men drink more than women. Its post on "Excessive Alcohol Use is a Risk to Men's Health" notes: "Men are more likely than women to drink excessively." It adds: "Excessive drinking is associated with significant risks to men's health and safety, and the risks increase with the amount of alcohol consumed." The agency also advises that men are nearly two times more likely to engage in binge drinking than women. To this end, about 22% of men binge drink an average of five times per month, during which they consume eight drinks per episode. What's more, in 2019, 7% of men had AUD vs. 4% of women.
Question 5
Which of the following is a sign or symptom of alcohol withdrawal?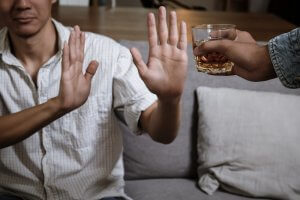 (a)        Leg cramps
(b)        Bleeding gums
(c)        Sweating
(d)        Hair loss
Answer
(c)   Sweating    
When people with AUD stop drinking, they may develop alcohol withdrawal syndrome within a few hours or days. The extent and severity of symptoms varies by person and typically involves sweating and night sweats. American Addiction Center (AAC) advises: "The more you drink heavily, the more likely you are to experience alcohol withdrawal." Although it develops more frequently in adults, adolescents and teenagers also are at risk for alcohol withdrawal. Factors that influence the range and degree of side effects are many; they include the length of AUD, the amount of alcohol consumed as well as underlying medical and mental health conditions. There are treatment options to help manage withdrawal. AAC explains: "Medical detox can help keep an alcohol dependent patient as safe and comfortable as possible during withdrawal, which helps to prepare them for additional rehabilitation and recovery work."
American Addiction Centers is a trusted and established source for information on and help with many facets of substance abuse. To learn more about treatment for AUD, click here.