10% of Americans Have a Lifelong Drug Problem, Only 25% Get Treatment
December 7, 2015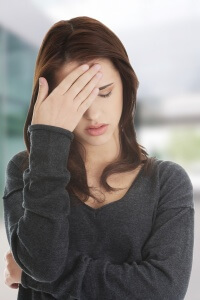 The results of a large US National Institutes of Health survey suggests that though about 10 percent of the American population is struggling with a lifelong drug use disorder, only about 25 percent of that number is getting the treatment necessary to treat that drug problem.
 
This is the first survey of its kind designed to use mental health guidelines that created a higher standard for the diagnosing of a drug use disorder as compared to past guidelines.
Bridget Grant is a senior investigator at the National Institute on Alcohol Abuse and Alcoholism's Laboratory of Epidemiology and Biometry and lead author on the study. In the study notes published in the journal JAMA Psychiatry, she said: "The seriousness and persistence of the situation doesn't appear to have changed all that drastically since our last look at this. What we see is that a little over 23 million Americans are directly affected with a lifelong problem. And many more are affected when you consider that the issue involves not just the user but also the user's family and social network. And on top of that we also see that treatment rates are really not that great."
Drugs of Abuse
More than 36,000 Americans over the age of 18 were surveyed in person for the study between 2012 and 2013. The focus was on use of drugs, including:
Solvents and inhalants
Amphetamines
Hallucinogens
Marijuana
Prescription painkillers
Cocaine
Club drugs (e.g., Molly or ecstasy)
Sedatives and tranquilizers
Heroin
Alcohol was not included, and the person's use of all substances was assessed collectively rather than individually.
Who's Struggling with a Drug Use Disorder?
The survey results suggest that the American population groups most likely to struggle with a lifelong drug use disorder include:
Caucasians
Men
Native Americans
Singles
People of low income
People with less education
People between the ages of 18 and 44
People living with a mental health disorder (e.g., anxiety, bipolar disorder, PTSD, depression, panic disorders, social disorders, etc.)
Though about 10 percent of respondents met the criteria for a lifelong drug use disorder, about 4 percent had a drug problem within the current year – about 9 million Americans – yet fewer than 14 percent of this number connected with professional treatment that would help them to navigate their way out of addiction.
---
It was also noted that though drug use disorders developed among survey participants around the age of 24, the average age of treatment didn't occur until age 28.
---
Grant addressed the issue of late response to addiction with treatment by saying: "A lot of people have concerns about the effectiveness of treatment, even though we've made a lot of strides over the past two decades. And professionals, and even patients themselves, have a lot of problems simply identifying their problem. And also, of course, there's a stigma associated with admitting you have a drug problem. That's still a very, very big problem."
Identifying Addiction, Connecting with Treatment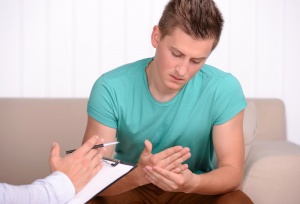 The obvious question that arises with study results such as these is how best can we address the issue of drug use as well as its related consequences? People are dying due to untreated drug addiction, and a lack of awareness translates into new cases of addiction every day. How can we help to get the word out about the nature of different drugs of abuse, decrease the stigma of addiction, and help to identify and connect those in need with lifesaving professional addiction treatment?
Dr. Adam Bisaga is a professor of psychiatry at Columbia University in New York City. He believes that this survey and others like it could help to positively combat the rising tide of drug abuse, addiction, and overdose deaths in the United States. He says: "The public will probably be surprised to know that the problem is so prevalent, because stigma keeps people silent and thinking they are all alone. But addiction is a disease with a well-established neurobiology, and treatments are now very effective, and promise a lot of help and relief. So surveys like this are important because they help get the message out that this is an issue that affects millions of people. And that in and of itself will help to abolish the stigma that surrounds the disease."
There have been a number of other attempts to manage the drug abuse and addiction issues across the country, with varying results. Some of these include:
---
On a personal level, for those who know someone who is struggling with a prescription drug abuse problem or addiction, helping that person to connect with treatment will provide the best chance at recovery.
---