Alcohol or substance abuse can be destructive, especially when there are children involved. Children of addicts are innocent bystanders to a disease that's not only monopolizing their parents' lives, but theirs as well.
An alcohol use disorder (AUD) is a medical condition characterized by the inability to limit alcohol use or to stop it altogether regardless of health, social, or occupational ramifications. Likewise, a substance use disorder (SUD) happens when an individual's use of a substance (drug) or alcohol leads to obstacles or difficulties at home, work, or school.
American Addiction Centers (AAC), a nationwide leader in addiction treatment, offers medical detox, outpatient and inpatient treatment, partial hospitalization program (PHP), residential treatment, as well as aftercare planning. AAC even has specialized programs tailored to the needs of specific groups such as the LGBTQ+ community and healthcare professionals. If you or a loved one is struggling with alcohol or substance abuse, please reach out to get the help that you need.
What Children Face when Parents Abuse Substances
When we all come into the world as newborns, we are blank slates. We know nothing and need someone to provide all of our basic needs such as clothing, shelter, and food. This is usually taken care of by parents or some other responsible adult.
Those babies grow into children who are still at the mercy of adults and the direction that those parentals provide to them. It's not just basic needs, but it evolves into social, educational, and varying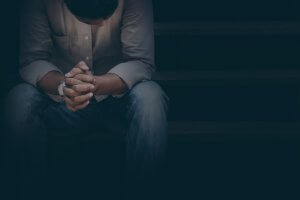 degrees of financial needs as well.
So when the adult in their lives is battling with  substance abuse, some—or in some cases all—of those needs aren't being fulfilled by the adult in their lives. Often, children are then forced (by circumstances) to be responsible for themselves and even their parents.
Parental substance abuse statistics:
Approximately 1 in 8 children in the U.S. live with a parent who either abuses drugs or alcohol.
Parental substance abuse is a risk factor for different types of child abuse such as neglect, physical, emotional, and sexual abuse.
Parents who abuse drugs or alcohol are less likely to function in a parental role due to: mental impairment caused by substance use, lack of quality time with children due to spending time seeking out and/or using substances, and the challenges with controlling impulses and emotions.
Where does this leave the children?
Children are at greater risk to experience the following:
Experimentation with alcohol or drugs. "Children of substance abusing parents are more than twice as likely to have an alcohol and/or drug use disorder themselves by young adulthood" in comparison to their peer counterparts.
Low self-esteem.
Poor academic performance.
An increased risk in developing depression or anxiety.
Behavioral/ emotional problems.
If you, or a loved one, is battling an addiction and are having a hard time navigating life's circumstances, you're not alone. There are resources to help you achieve long-term sobriety and to live a productive and healthy life—starting today and beyond. Don't let a struggle with substance or alcohol abuse stop you from going after the life that you're seeking. Please reach out to get the help that you need today.