Colleges Are Considering Student Recovery Programs
For young adults who struggle with addiction, attending college can be a daunting task. Academic pressures can cause a lot of stress, as can the feeling of being away from home. Add to this the presence of an alcohol- and drug-steeped party culture. Is it any wonder that there are growing calls for each college to have a college recovery program?
But what, exactly, will a college recovery program look like? And which universities are leading the charge on this front?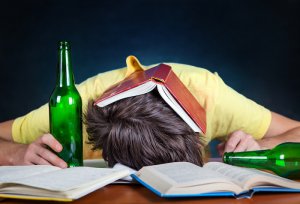 College Culture and Addiction
It's no secret the alcohol and drug use are central to modern college life. Party cultures are omnipresent, and alcohol often goes hand-in-hand. Binge drinking, or the consumption of four or more alcoholic beverages per hour, is of growing concern amongst campuses. Additionally, marijuana use is also present, with nearly 50% of students reporting to have used the substance recreationally.
It should also be noted that substance abuse is not limited to recreational use on college campuses. Many students abuse stimulants, such as Adderall, to improve concentration during all-nighters or exams. Sports injuries and other common injuries could find students utilizing opioids for pain management. While opioids are generally safe while taken under medical supervision, their potential for abuse and addiction is high.
To put a bow on it, the high levels of stress experienced by college students could lead them to abuse substances as a way to cope. 34.3% of college students "consume alcohol" to deal with stress, while 7.1% use stimulants. By comparison, only 14.2% of students consider therapy as a coping mechanism.
What is a College Recovery Program?
Many mental health and addiction experts posit a solution: recovery programs on campus. Not just holding the occasional AA meeting. Instead, they are advocating for college recovery programs, meeting regularly and consisting of students who struggle with addiction. Even the Department of Education has endorsed such programs on college campuses.
A recent article describes the program being setup by Sacred Heart University. Their College Recovery Program (CRP) acts as an "after-crisis treatment center," providing students who struggling with addiction a place find respite. The program offers 12-step meetings, addiction counseling, and peer support, specifically for those who've recently broken sobriety.
Though presently modest in scope, Sacred Heart plans to expand their program by hiring more addiction counselors. Early fundraising efforts have proven successful. Such efforts may pave the way for other programs around the country.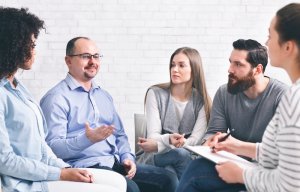 Young Adult Treatment at American Addiction Centers
While these college recovery programs could help those struggling with addiction better integrate into college life, they still cannot replace traditional medical treatment. Whether you're on campus or not, know that you aren't alone when fighting addiction. Treatment centers all over the country stand ready to help young adults conquer their addiction.
American Addiction Centers is prepared to help you begin your journey to recovery. Our medically proven, patient-centric treatment program has a success rate nearly double the national average. Further, our Oxford Treatment Center offers a program specifically tailored for young adults battling addiction. Don't wait to start your recovery. Call now or click to chat.
_____
All quotes were initially published on Inside Higher Ed. To read the full article, click here.