Surprise! Top 5 Most Common Unexpected Triggers for Addiction Relapse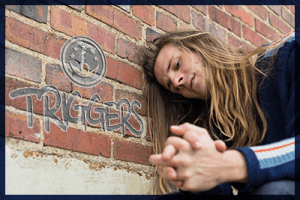 July 15, 2017
It is common knowledge that when things go wrong, it can be a trigger for relapse for people in addiction recovery. Financial problems, low self-esteem, and tough times like a loss of a loved one or a divorce are obvious triggers for cravings that can eventually result in drinking or drug use.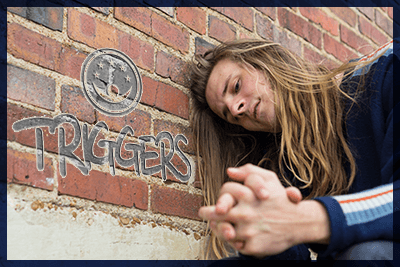 What is less known, however, is that when things appear to be going great, triggers for relapse may be just as much of a problem – perhaps even more so because the signs are often hidden and no one is prepared.
Here are just a few of the most common triggers for relapse that can strike when you least expect it.
A Romantic Relationship That Goes Well
Everyone knows that it is no good for your recovery when a romantic relationship goes bad, when a relationship is fraught with argument and misunderstandings, or when feelings are unrequited, but it is often a surprise to learn that romantic relationships that go well are just as much of a trigger in some cases.
Why? Any number of reasons, including:
A partner who drinks and gets high recreationally
A partner who tells you that "just one" is okay
A partner who is also in recovery but "falls off the wagon," taking you along for the ride
A codependent relationship that takes so much time that you have little time for 12-Step meetings, therapy, and other treatment services that keep you connected to recovery
Getting into Your Dream School
You've spent months, if not years, taking the prerequisites, getting together letters of recommendation and transcripts, and/or applying for scholarships and pulling together the funds you need to cover the costs. When you got accepted to your program, it probably felt amazing!Now that you're in the program, however, suddenly the
stress starts piling up
. You may find that:
It's a lot of work or the material is more difficult than you imagined.
The heavy workload may interfere with your relationships, causing more stress.
Money may be exceptionally tight.
The intense schedule may stop you from getting to your usual 12-Step meetings and therapy sessions.
You may find that you do not love the area of study as much as you thought you might, which may throw you into a state of confusion.
A Great New Job
Similarly, landing the dream job you've wanted and worked for may at first seem to be the best thing that could have happened to you. But once you begin the work schedule, you may find that it:
Is far more stressful than you originally thought
Stops you from engaging in therapeutic interventions and services
Cuts into your downtime or sleep more than you would like
Puts you in contact with people who regularly drink or use drugs
An Amazing Vacation
An awesome vacation that allows you a break away from the same old stuff, day in and day out, is one of the benefits of a recovery that is on track. In active addiction, travel is often unthinkable, but in active recovery, you can plan, save, and begin to enjoy the world around you.However, travel is not without its stresses and
risks to your recovery
, including:
Being surrounded by revelers who are drinking and/or using drugs
Meeting people who are not supportive of your recovery or who otherwise try to exploit your traveler status
Running out of money or experiencing unexpected problems with credit cards or other sources of funds you were counting on to get you through the trip
Losing reservations, tickets, or other things necessary to have a smooth trip
Feeling Confident in Recovery
Feeling great in recovery and enjoying increased levels of confidence and self-esteem are some of the best parts of recovery. But it is possible to feel "too" confident – that is, to feel as if you no longer need to stay engaged in therapy and meetings or that you are unshakeable in your sobriety and nothing can get to you. It is precisely at these times that many people begin to rationalize the idea that they can drink in moderation or use other substances minimally on a regular or recreational basis without consequences; often, they ultimately end up
returning to active addiction
.
Managing Cravings and Minimizing Triggers
The way to manage unexpected triggers and cravings is much like how one should respond to more common triggers. That is:
Know what your unexpected triggers for relapse might be and when they might arise.
Have a plan for managing those triggers in advance in an effort to circumvent them.
Notice when you begin to feel uncomfortable or engage in behaviors or thought processes that indicate a relapse may be imminent.
Surround yourself with people you trust who can help you by providing an objective viewpoint and letting you know when you may be verging on crisis.
What triggers for relapse have come up for you unexpectedly in recovery? How do you make changes or manage the situation so you avoid drinking or using other substances?
You Might Also Be Interested In