Connecting with a Sponsor in 12-Step Treatment: What You Need to Know
July 16, 2016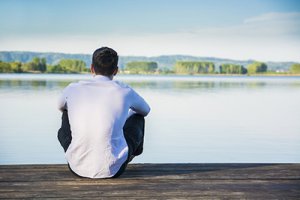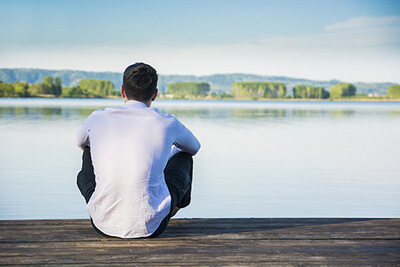 Alcoholics Anonymous, Narcotics Anonymous, and other 12-Step program meetings are a great addition to your aftercare experience as well as a positive addition to an intensive outpatient program or residential addiction treatment program.
 
Benefits of engaging regularly with 12-Step meetings include:
Positive structure for your recovery schedule after treatment
A transitional tool that provides continuity from active treatment to independent living in recovery
Access to a support network in recovery
The ability to seek guidance from a sponsor who has time and experience in recovery
The option to become a sponsor and mentor someone else in recovery
Getting the most out of the 12 Steps often means connecting with a sponsor who can help you to not only navigate the program but to also work the steps and build a strong foundation in recovery. It is not a requirement and it is not immediately necessary, but it can help you to stay engaged in the program, learn things you might not have otherwise, and remain accountable to your recovery. Here's what you need to know.
Temporary Sponsor
You may hear the term temporary sponsor in the program, and while it is an accurate term, it can be confusing to newcomers and is somewhat misleading. The implication is that it is possible to have a "permanent" sponsor as opposed to a "temporary" sponsor, but that is not the case. All sponsors are temporary. Using the term specifically is a reminder that neither person is bound by the sponsor/sponsee relationship. Either person is free to end the relationship at any time for any reason. Whether your relationship with your sponsor lasts an hour or 25 years, the term temporary sponsor will always apply.
Connecting with a Sponsor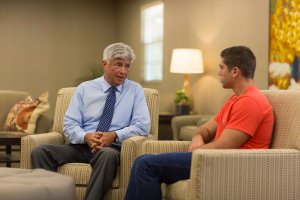 So how do you decide who should be your sponsor, and how do you ask someone to take on that role? Generally, at the end of many 12-Step meetings, the person running the meeting will ask that all who are interested in taking on sponsees raise their hands. If that does not happen at the meeting you attend, you have the option of raising your hand and sharing with the group that you are interested in finding a sponsor. Those who are interested can come talk to you on the break or after the meeting.
In other cases, you may prefer to ask someone whom you respect if they would be interested in taking you on as a sponsee.
---
Remember that there is a time commitment involved in, so if the person you choose declines, there is no need to take it personally.
---
Some people in the program prefer not to take on sponsees while others have a limit to how many they would like to work with at a time and may already be at their limit.
Relationship Focus
With your sponsor, you should:
Work the steps, one by one, to completion.
Meet regularly, about once a week or so, to discuss any challenges you are facing in recovery and to give you a safe space to get questions about the program answered.
Be able to call or text them occasionally with questions.
Focus on the work of recovery.
Etiquette: What Not to Do
It is normal to develop a friendship with your sponsor, but in general, it is not a good idea to choose a sponsor who is already a friend. The friendship can get in the way of a healthy sponsor/sponsee relationship, or conversely, the sponsor/sponsee relationship can potentially damage the friendship. It is a good idea to keep the two separate.
Similarly, there is no scenario in which it is healthy for a sponsor and sponsee to date or otherwise engage in a romantic relationship. Ever. If there is even a slight romantic interest on either side or a past romantic history, find someone else.
Other sponsor/sponsee etiquette tips include:
Keep calls to a minimum. Though your sponsor will give you a phone number, do not abuse the privilege. If you are thinking about relapsing, if you cannot make a planned meeting, or if you would like to set up a meeting or ask a question about a step you are working on, it is appropriate to call.
Show up. If you have a plan to meet your sponsor at a 12-Step meeting or a coffee shop to work on a step, show up and be on time. Do not bring a friend with you or schedule something else so close on the heels of the meeting that you cannot give your sponsor your full attention.
Do the homework. If you are supposed to do step work or other "homework" associated with recovery, do it to the best of your ability.
Limit personal information sharing. There is a fine line between talking about things in your life that may be triggers for relapse and using your sponsor as a therapist. Sponsors are not trained in any way and cannot provide therapeutic treatment. They can, however, walk you through the basics of the program, help you work the steps, and give you some basic advice on how to handle some straightforward situations.
Moving On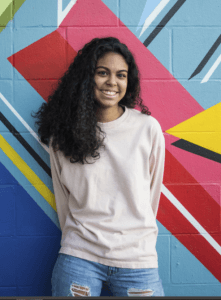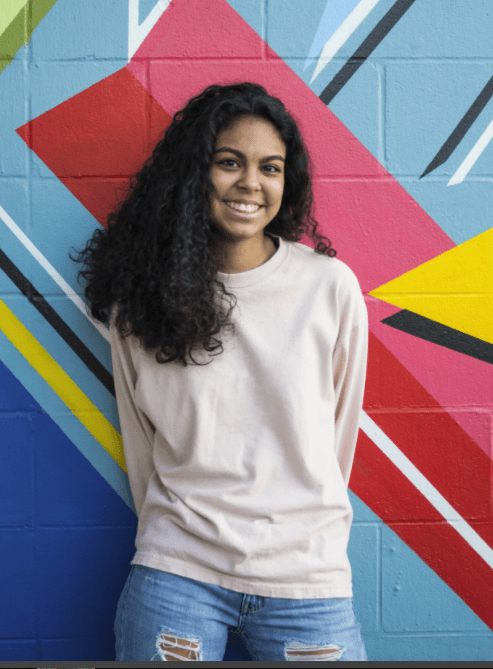 Sometimes, it doesn't work out with a sponsor. You may find that your sponsor does not have enough time to dedicate to your needs or expects more of time commitment than you care to give. Maybe your sponsor calls you too often or doesn't return your calls, or just doesn't click with you anymore. Maybe your two schedules no longer mesh. Whatever the reason, moving on is simple.
Set up an in-person meeting to discuss the issue.
Be clear about ending the relationship.
Consider carefully whether or not you want to delve into the details of why you would like to end the relationship if it is going to unnecessarily trigger conflict.
Try to end on a positive note.
Don't forget to say thank you.