Coping With Cabin Fever: How to Stay Sober & Sane As COVID-19 Continues
For almost a year now, the pandemic has put unprecedented levels of stress, anxiety, and isolation into our lives. It's forced people to stay largely confined to their homes, away from the people and activities that help structure their days. For individuals in recovery, this can be especially be dangerous ground, especially as quarantine stretches on indefinitely. However, elf-isolation does not have to lead to relapse—thousands of us our proving that every day. Here are some tips to help you continue to stay sober during the COVID-19 crisis.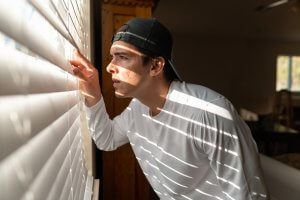 1. Embrace Technology
It's not an exaggeration to say that our computers and smartphones have become lifelines to the outside world during quarantine. These devices—along with Zoom, FaceTime, and other video conferencing tools—have made it possible for us to gather in groups from the safety of our own homes. This means that, in addition to providing us with a way to work and socialize, technology has made it possible for people in recovery to continue to access essential support tools. From virtual therapy appointments and support group meetings to exercise and meditation classes, there are plenty of ways for sober people to stay connected while in lockdown.
2. Take Breaks From the News
Of course, technology can harm us just as much as it can help us if we're not mindful of how we use it. While it's important to stay informed about COVID-19, gluing ourselves to our screens 24/7 to catch the latest coronavirus news stories only triggers extra stress and anxiety—and can increase the risk of relapse. Make an effort to limit your news consumption to one or two times a day, and do your best to stay away from news stories right before you go to bed. Turn off the news notifications on your phone (personally, this was a game-changer for me) and if you do find yourself picking up your smartphone out of habit, distract yourself with a crossword puzzle or meditation app rather than checking the news.
3. Set Realistic Goals
The pandemic has put a damper on many of the things we look forward to in life, including travel, spending time with friends, and enjoying restaurants and movies. As we cross more and more activities off our to do list temporarily, it becomes easier to dwell on the things we currently cannot do, which can lead to feelings of anger and resentment. But you can counteract these negative feelings by setting realistic goals for yourself each day—ones that you know are possible to achieve during an average day in quarantine. Trying a new exercise class on Zoom or calling a fellow person in recovery are two good examples. You can even keep it simple and just make staying sober your daily goal. Whatever you choose, setting and achieving a realistic goal each day can help boost feelings of purpose and satisfaction while in lockdown.