The Death Count from Alcohol: An Equal Opportunity Tragedy
Are people dying for a drink? Make that lots of drinks. According to a recent post by NBC News, "more people are dying from drinking too much." What's the exact meaning of "more" in this context? It refers to the number of alcohol-related deaths in the U.S., which rose in the last few decades. How did the item describe the pace of this upward trend? "Rapid."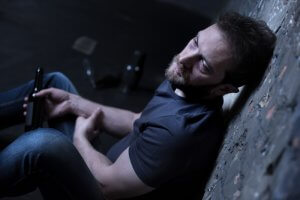 This information is not from a survey. It came from a most reliable source, namely the National Institutes of Health (NIH). A branch of that agency researched the incidence, based on an analysis of death certificates of people age 16+. And they published the findings in the journal called Alcoholism: Clinical & Experimental Research.
The Death Count from Alcohol for All
The findings are, in a word, jolting. In almost 20 years, from 1999 to 2017, the amount of alcohol-related deaths of Americans rose on an annual basis. It didn't inch up – it more than doubled. Over the course of this whole timeframe, almost one million people lost their lives by imbibing large sums of alcohol. There's more to report on this end. As the number of deaths shot up, so too did overall "alcohol consumption, alcohol-related emergency room visits, and hospitalizations."
How does the picture play out across demographic groups? Death by alcohol is an equal opportunity phenomenon. The death toll increased for most age groups; exceptions were age 16 to 20 and 75 plus. What's more, it cast a wide net across all racial and ethnic categories; initially the statistics showed a decrease among Hispanic men and non-Hispanic African Americans… followed by increases.
Here's the boldface news. Men experienced the highest rates of alcohol-related mortality. Those most affected ranged from 45 to 74 years. However, within this age span, middle-age men, from 55 to 64 years, accounted for the majority. Perhaps you're wondering about women. They share headline status too. According to the study, women are "catching up," a distinction that applies mainly to white women. Data shows that more women are drinking and that they are drinking more, e.g., binge drinking.
The team zoomed in on women. Based on their smaller size, women tend to be more prone to the effects of alcohol than men. The study cited specifics. "Women are at greater risk than men at comparable levels of alcohol exposure for alcohol-related cardiovascular diseases, certain cancers, alcohol-related liver disease and acute liver failure due to excessive drinking."
Related: Deaths of Despair
Other new research overlaps with this trend. After many years of increasing gains, the life expectancy of Americans has reversed. The Los Angeles Times pointed out this about-face recently. Based on data for three years leading up to 2017, this trend sets the U.S. apart from other wealthy nations. And the source of this study comes from a team who published it inThe Journal of the American Medical Association (JAMA).
Why has the drop in life span occurred? Mainly from suicides and activities related to substance abuse involving drugs and alcohol. In fact, another item posted by NBC News notes: "Rates of deaths from suicides, drug overdoses and alcohol have reached an all-time high in the United States," adding that some states have fared worse than others.
As for cause and effect, the authors of this second study weigh in on this issue. They link the reversal in life expectancy to certain factors. They note it "is being driven by diseases linked to social and economic privation, a healthcare system with glaring gaps and blind spots, and profound psychological distress." Although there are hard-bit areas, all of the country is encountering this effect. For this reason, the research refers to it as "a U.S. epidemic of so-called deaths of despair."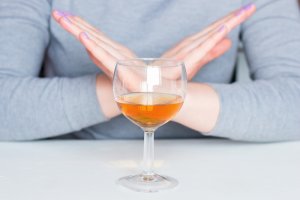 Try the 'Dry' Approach
Although the solutions to these points cut deep through the fabric of our society, the team at NBC News promoted an idea. Start the year with a "Dry January." It works like this. Give up drinking for the month by, for example, substituting another beverage in its place. There are many medical benefits to refraining from alcohol, e.g., lower blood pressure, improved insulin resistance, weight loss, and decrease in cancer-related growth factors. Those on the "Dry January" track likely will enjoy improved sleep, more energy, increased concentration, and better overall health. Perhaps they continue it or drink less going forward. It's about, as they said, "establishing a new relationship with alcohol."
Finding Alcohol Addiction Treatment
If you or a loved one struggles with alcohol addiction, you are not alone. American Addiction Centers can help you take the first step to overcome your alcohol addiction. Our medically-informed, patient centric treatment program has a success rate nearly double the national average. Don't wait to take control of your life and achieve recovery.
Read More from Sherry M. Adler