Addiction Challenges: Doctors in Distress
October 18, 2016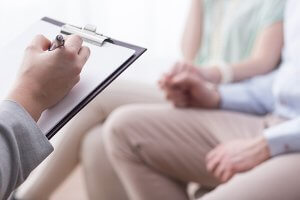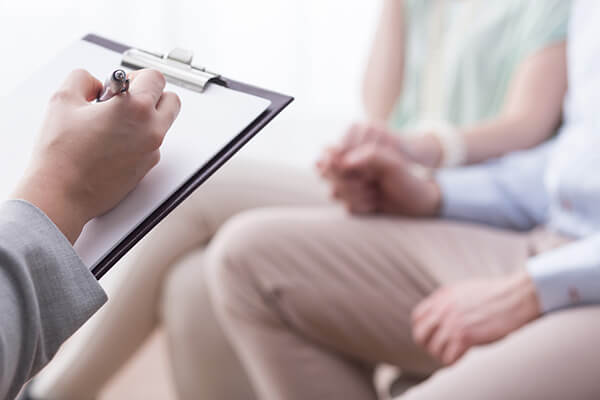 People often wonder who would pay out-of-pocket for private substance use treatment that could cost as much as $40,000 – 50,000 a month?
We might expect the answer to be "someone with a very large income."
But the fact is that many out-of-pocket payers are professionals – individuals with high-stress professions and heavy responsibility, such as lawyers (an estimated 20% may have issues with substance abuse), doctors (15%), or pilots (<1%)*.
These professionals have a lot at stake – they can put their clients at risk. And if word gets out, they can lose jobs and licensure, throwing away years of costly training and education. Paying for treatment out-of-pocket keeps it from showing up on work-related insurance statements.
One Doctor Speaks: "Doctors, Come Out"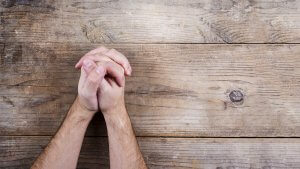 Typically, by the time a professional takes a step toward addiction treatment, his or her life is spiraling out of control, and the expense only adds hardship to a bad situation.
"It broke me," says Dr. Stephen Loyd, who paid out-of-pocket for treatment. "I spent every dime that I had."
As the new chief medical officer with the Tennessee Department of Mental Health and Substance Abuse Services, Dr. Loyd has a laser focus on getting more people into treatment. His first goal is to chip away the stigma around addiction and make treatment more accessible.
---
Until now, doctors wanting to seek addiction treatment have faced an almost prohibitive stigma. Dr. Loyd wants to change that.
---
"I'd like doctors to know that you can step out," Loyd says. "It's not a 'gotcha' at all. It's to help you."
One serious concern for doctors is that the way back into the profession, after treatment, can come with years of monitoring and oversight, which some consider intrusive. But Loyd says that, in the long run, getting the Tennessee Medical Foundation involved with one's addiction struggle is a good thing, and monitoring programs, such as the controlled substance data bank, can be a positive tool.
"We're going to find that you have a treatable disease. The Board of Medical Examiners' TMF [Tennessee Medical Foundation] for impaired physicians will guide people to treatment and provide advocacy for them so they can continue," Loyd says. "It's been used as a model around the country."
Over all, a professional board's oversight tends to have a positive impact on recovery rates for doctors. The high stakes of job contingency motivate professionals and post-treatment monitoring can intervene before habits, triggers, and other experiences cut recovery short. As a result, 70% – 80% of these professionals remain substance-free 5 years out of treatment. These are much better outcomes than seen in the general population.As for Dr. Loyd, he signed on to a lifetime contract in the TMF monitoring program, noting that signing on to recovery is a lot better than losing one's license to practice medicine.
"I signed a 5-year contract with the TMF. At the end of my 5 years I signed a lifetime contract… it's a check for me. I've now been voluntarily signed up longer than I was mandatorily. I've never done so much better in my life. "Like the monitoring system, Dr. Loyd also appreciates having gone through treatment, no matter the cost.
"I wish that every $50,000 I've spent in my life, I'd got the benefits I got out of that $50,000." – Dr. Stephen Loyd
Part of Loyd's work in shepherding other doctors towards treatment includes being brutally honest about the costs of the disease. Even the bad parts can make someone a better doctor and person.
"I stole from my mom and dad – that's one of those shameful things that people keep inside them. You're not the only one who's done that."
One thing Loyd doesn't promise is that going through treatment will be easy.
"My life and career were irrevocably altered," Loyd says of his addiction detour. "But you also can reach your patients. I've been there; I can connect."
Loyd feels that ultimately the experience can make better doctors of the individuals who go through it.
"When we start thinking like that, we know we've turned a corner."
It may take a while before Loyd's colleagues in Tennessee start coming out in great numbers about their substance use.
Unique Difficulties Around Doctors and Addiction
Currently, the nation is in a long, slow, perhaps generational shift from viewing drug addiction as a moral failing or weakness to viewing it as a disease. We're seeing a shift from criminal prosecution to treatment for drug-related offenses. The shift doesn't just affect the justice system, which is slowly overhauling everything from laws to courts to policing in order to get people into treatment. It is impacting the medical field, the field of health insurance, and countless professional fields impacted by addiction through their national policy boards.  The shift began in mental health when the DSM classified addiction as a treatable disease.  This prompted insurance companies to cover treatment. It set off changes within the medical field itself that continue to unfold.
Still, most doctors struggling with the disease of addiction have trouble acknowledging the need for treatment, if they even recognize the disease. Used to managing the health care of others, doctors are prone to believing they can "manage" their own substance use. Their access to and familiarity with dispensing medication heightens this notion and increases the temptation to self-medicate. Ironically, these factors are coupled with the unfortunate truth that medical professionals often don't know what addiction looks like.

Educating Medical Professionals
The education of our doctors does not prepare them for addiction. Until this year, addiction was not a recognized medical specialty. As recently as March 14, 2016, "the American Board of Medical Specialties (ABMS) announced the recognition of addiction medicine (ADM) as a multispecialty subspecialty." This landmark development has been long in coming.
Few lay folks would suspect how little our medical professionals know about the workings of addiction. But among addiction specialists, medical school is notorious for its lack of education on the subject.
"When I was in medical school I received, in the first two years, three hours of instruction in addiction and about 20 hours in oat cell carcinoma of the lung. I've never seen a case of oat cell carcinoma," says Dr. Howard Wetsman, CMO of American Addiction Centers' Townsend Treatment Centers. Wetsman, author of QAA: Questions and Answers on Addiction, has the rare certification in Addiction Medicine by the American Board of Addiction Medicine.
"Addiction affects almost 20% of the population and is the motive force behind the top five causes of death in America. We'll have enough medical education on addiction when we have as much training as we do for diabetes." – Dr. Howard Wetsman
"The truth is I was a physician during my active opioid use," Dr. Loyd explains. He experienced withdrawal symptoms for some time before he understood that he was addicted to pain medications. "I thought I had the flu," he recalls. "I didn't learn about withdrawal in medical school… We don't get educated on addiction – I had one hour."
Shifting from Stigma: States Take Action Against Overdose Deaths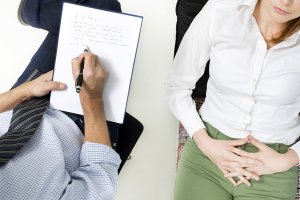 Frightened by rampant opioid use and overdose deaths, states have begun to address the problem systemically. Massachusetts began revamping its statewide systems in 2014.
"Over the past few years, the Legislature has focused on access to treatment, funding for substance abuse programs, and continuity of care.  This bill focuses on preventing addiction, enhancing public education, and removing pills from circulation," said Senate President Stan Rosenberg (D-Amherst) at the unveiling in March of the state's 2016 legislation called An Act relative to substance use, treatment, education and prevention.
By bringing on Dr. Stephen Loyd as medical officer, the state of Tennessee is one of the most recent states taking steps to de-stigmatize addiction and increase education. Like Massachusetts, Tennessee had been seeing an alarming, rapid increase in overdose deaths. One report showed that "more people died in 2014 from opioid overdose than in car accidents." That was a first in the history of the state stats.
---
Dr. Loyd is aware that reducing the availability of the substances linked to overdose is only half the problem.
---
"We're really high in overdose deaths," says Loyd. "As opportunity for these pills goes down, we'll drive them into the black market if we don't… provide treatment opportunities."
Treatment a Priority: Approaching the Larger Picture
Loyd is no Pollyanna. He knows that getting professionals into treatment involves a larger picture, and he is bringing the total picture to bear. In his new role, Dr. Loyd ticks off the things he'd like to get done to help his state better address its addiction problem:
We need to educate everyone about the disease
We have to reduce the stigma
We need to have individualized treatment plans
We have to talk about outcomes
We should be looking at the impacts across a number of data points – adverse childhood experiences, ASI (Addiction Severity Index) scores, etc.
"The big problem is the stigma," Loyd says. But he has a strong belief that education can counteract historic stigma over time.
"These are good people who don't understand addiction. As people learn about addiction, I think as they become more educated, people want to help. "
Loyd points to the potential for education to grow supportive communities in his home base of Nashville, which he considers a recovery-friendly city.
"We have some things in place that could really be of value, the faith based community, 12-Steps – that provides community. As someone in recovery, I consider it my home – AA groups are in Nashville, it's a home."
Nashville is also the site of forward-thinking addiction research. The Psychiatry department's addiction division at Vanderbilt, one of the city's signature universities, boasts internationally recognized addiction research focusing on neurobiology.
Before the ABMS announced the addiction medicine (ADM) subspecialty in March, there were fewer than 20 training programs in addiction nationwide. Now new programs are opening up. As the field of addiction treatment finally moves forward, Loyd points to his new role in Tennessee as another positive sign for the
struggle against addiction and overdose deaths.
"I think it says a lot. My main job is to basically be an ambassador for the treatment. At one point I was stealing out of people's medical cabinets. Now I've been in recovery for over 12 years." – Dr. Stephen Loyd, CMO Tennessee Department of Mental Health and Substance Abuse Services.