Dr. Dmitry Sandler: Addiction & Recovery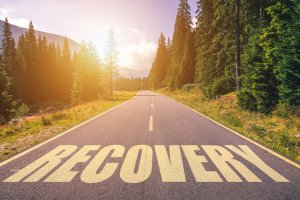 September 7, 2021
Addiction and recovery can go hand-in-hand, and when they do, the person being impacted has a fighting chance at achieving long-term sobriety. Physicians may be the last individuals that anyone would suspect of struggling with an addiction to drugs or alcohol. After all, on the surface, they appear to have checked all the "right" boxes in life to avoid such a fate: education, career, responsible, financially stable, pillars of their community. The list could go on. But many forget very important variables: doctors are still human and aren't immune to challenges, obstacles, or diseases such as substance addiction.
And in the midst of this global pandemic, people from different walks of life have been susceptible to misusing substances in order to cope or those who have been sober for a period of time have relapsed.
Joy Sutton, host of American Addiction Center's (AAC) Recovery Stories from the Pandemic series, had the opportunity to interview Dr. Dmitry Sandler, a podiatry specialist who practices in Bay Harbor Islands, Florida.
Dr. Dmitry Sandler speaks candidly about his experience with practicing medicine, using drugs and alcohol, and his road to recovery. You can listen to this episode within this limited series where he discusses his journey.
If you're struggling with a drug or alcohol addiction, help is within reach. AAC is a nationwide leader in addiction treatment and provides inpatient and outpatient treatment in a safe and supportive environment. If you're battling with substance abuse, please reach out for help.
Substance Abuse, Denial, & Sobriety
Podiatrists specialize in medical issues as they directly relate to the feet, Dr. Sandler's specialty. A practicing physician who helps people. A respected member of society. A pillar in his community. When asked how he viewed himself when he was using drugs and alcohol while practicing medicine, he mentioned, "I accomplished all these things… and I had these other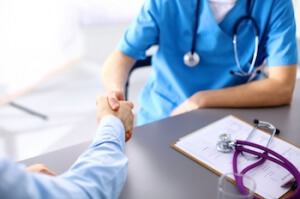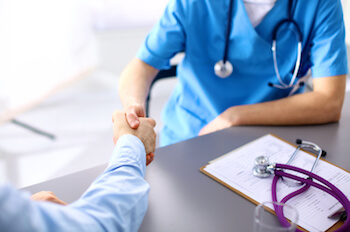 physicians that would bring their families to me. If I was somebody that had a problem, they wouldn't want me" [in this position].
From the outside looking in and even from Dr. Sandler's point-of-view, his own peers trusted him with their families. That made it very challenging for him to believe that he even had a problem to begin with for a period of time. He was also a director of a residency program where he was responsible for educating future physicians.
He went on to say, "Being that involved in the hospital and various committees that I was privileged to be a part of… I just took it all for granted. And no matter how many great opportunities came my way, they didn't matter as long as I was able to get my drugs and to continue to have a good time [after hours]."
Dr. Sandler said it was difficult to make the decision to go to treatment. But he finally did. And when he completed treatment, he had that new zest for life.
It was January 2020. He didn't have his 20-year practice to return home to. He had to start from "scratch," but he was starting over with his newfound sobriety.
There were struggles along the way. "There were days when there were zero patients and when there was one or two patients," Dr. Sandler admitted. "Keeping the lights on and paying the rent" was the new struggle. One can imagine what it's like starting over in the medical field, courageously working through sobriety, and facing a global pandemic all at the same time.
"But I still never gave up. I had faith in the work I was doing that was suggested in recovery. I have a therapist that I speak with on a regular basis. I have a sponsor. I go to meetings…"
"Anything you put before recovery, you will lose," both a phrase and reminder that Dr. Sandler says he hears often and chooses to live by.
To learn more about Dr. Dmitry Sandler, watch this recording of Recovery Stories from the Pandemic. And if you find yourself battling with substance or alcohol abuse, please reach out for the help that you need today.