You Think You Know about Drug Addiction? Put it to This Test
Question 1 — The Next Drug Crisis
The Department of Health and Human Services (HHS) used "fourth wave" to describe the new phase in the drug crisis and a spate of overdoses and deaths linked to one substance. What is it?
(a)  Cocaine.
(b)  Ketamine.
(c)  Fentanyl.
(d)  Methamphetamine.
Answer
(d)  Methamphetamine (meth) has been around more than 100 years ago, per the National Institutes of Health (NIH). It derives from its parent amphetamine. Both increase activity, decrease appetite and make a person feel euphoric. But the similarities basically stop there. Meth interacts strongly with the brain and central nervous system. These reactions underscore the drug's potential for addiction and misuse. And that's exactly what has been happening. The CDC notes an uptick in availability and harm-related incidents. Rehabs.com reports some 10,000 people are dying from meth overdoses annually. Why? More are using this substance more often, the strength of which has risen on the street. The user population is getting older and less able to sustain the effects of meth on their body. And cross pollination with fentanyl is affecting meth sold by dealers, accidentally or not. Based on the prevalence of this problem, HHS has added it to the drug trend line. A senior official notes: "We've seen three waves – we're very concerned about the fourth wave and getting ahead of it, and that's methamphetamine."
Question 2 — Prescription Killer
At his Paisley Park estate, rock superstar Prince was found lifeless. On what drug did he overdose?
(a) Xanax.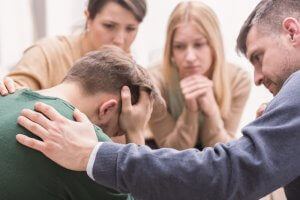 (b) Fentanyl.
(c) Cocaine.
(d) Mescaline.
Answer
(b)  In April 2016, rock legend Prince, suffering from intense hip pain, consumed a Vicodin for relief. Soon after, he overdosed and died. Investigators determined the pill he took was counterfeit and laced with fentanyl and that the victim likely did not know. This incident brought attention to fentanyl on the world stage vacated by this beloved musician. There are two faces of this synthetic opioid – pharmaceutical grade and illicit. According to the Centers for Disease Control and Prevention (CDC), the former is approved for alleviating severe pain. The latter comes from the black market from illegal sources for its manufacture and sale. The Drug Policy Alliance deems fentanyl a leading cause of overdose and death. The group explains: "Fentanyl overdoses occur in seconds to minutes. Most users do not appear to be seeking fentanyl and are not aware that their illicit drugs may contain fentanyl."

Question 3 — Overdose Facts and Myths
Splashing cold water on someone who has overdosed on opioids helps revive the person. Is this statement true or false?
(a) True.
(b) False.
Answer
(b) If only this were true. But it's not. A post on "5 Myths about Opioid Overdose" from the American Addiction Centers explains. Accordingly, "Splashing cold water, dragging the person into a shower, or running a bath does absolutely no good for an overdose victim." The content goes on to note that the main risk in these situations has to do the user's inability to breathe. Trying to revive the person with water does not trigger the respiratory system to resume working. It may even create more of a problem. In these instances, first responders may find it more burdensome to deliver life-saving care. What are the other myths mentioned in this piece? The falsehoods are: experienced opioid users won't overdose; opioid overdoses are an urban problem; an overdose can be reversed by injecting milk or saltwater; and calling 911 will result in criminal charges.
Question 4 — Drug Testing Timelines
It's Sunday night and a heavy consumer of cocaine indulges in this habit. How long after this last use will this person's urine test positive for this drug?
(a) 2 days.
(b) 7 days.
(c) 14 days.
(d) 21 days.
Answer
(c)  14 days….  A range of factors determines how long cocaine remains in a user's body. They include: dose, metabolism, weight and frequency of use. On that last item, a heavy user can present positive results for cocaine on a urine test for up to two weeks. Typically, after someone uses cocaine, the drug shows up on a blood or saliva test for up to two days, a urine test for up to three days and a hair test for months to years. By way of background, cocaine comes from the leaves of the coca plant; it is cultivated in South America, mainly in Bolivia, Colombia and Peru. It comes in powder form and may be dissolved in water. A strong stimulant, cocaine interacts with the brain to release dopamine. That's why a user feels less inhibited as well as more confident, energetic and sociable. Cocaine has its downsides too. Among the negatives the U.S. National Library of Medicine lists are: breathing difficulties, heart and emotional problems, high body temperature, kidney damage, memory loss and tremors.
Question 5 — Roots of the Opioid Crisis
The opioid crisis, as we know it, began to take shape in the 1990's. It centered on what drug?
(a)  OxyContin.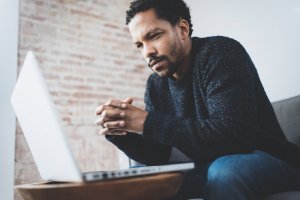 (b)  Heroin.
(c)  PCP.
(d)  Morphine.
Answer
(a)  OxyContin….  A CNN timeline shows that the opioid problem surfaced in the 1860's during the Civil War. That's when medics used morphine as an anesthetic to treat wounded fighters. It turned out that the soldiers ministered to this way became addicted to this opioid. Fast forward to 1996 to the roots of the drug crisis that has been plaguing this country. In that year, OxyContin came on the market. Hailed as a miracle by its manufacturer Purdue Frederick, this opioid represented a breakthrough in the science of pain relief. OxyContin, according to claims, was a powerful, yet safe, non-habit forming substance. No other alternative could achieve these results. The drug caught on like gang busters, supported by an aggressive marketing campaign. So too did widespread addiction to it. Overdoses and deaths followed of hundreds of thousands of users. The saga of OxyContin continues today, mainly in the court system.