Beginning the process of recovery is the hard part. The rest comes naturally. If you make the effort to get rid of what you are addicted to, you'll find your mind experiences significant changes. You'll discover that all the loss and deprivation, the feelings of being left out and isolated, weren't worth it. These negative thoughts are what I like to call "stinking thinking."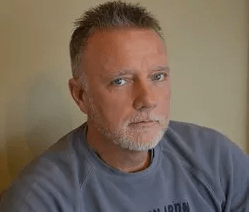 Bad Thoughts, Bad Outcomes
When it comes to dwelling on things, nobody tops the addict. We dwell on how miserable we are because we can't kick our habit, and then we dwell on how awful things will be when we do kick our habit. When we manage to get sober, we dwell on whether it will be our last time clean. Or if we even want it to last.
If it is true, and I believe that it is, that our thoughts influence our emotions, and if it is our emotions that cause us the pain, guilt, boredom, and anxiety that lead us to pursue addictive behaviors, then it stands to reason that thinking positively will affect how we feel. And if how we feel leads us to a more sober, manageable lifestyle, why on earth would we allow our stinking thoughts space in our head in the first place!
I have learned—with the help of people who overcame addiction—that I create the thought process that leads me to happiness or despair. When I learned how to use my propensity for dwelling as a self-awareness tool, I was able to recognize how my thoughts made me feel. I experimented, and sure enough, I could drive myself to drink just by thinking negatively. But I also learned how to think myself out of what I once believed was a runaway train of thought headed for certain disaster, and I managed to consistently change direction.
Regaining Control
It is comforting to know that I have more control over my impulses than I ever imagined. Knowing that I am able to steer my thoughts toward that which will lead me toward a better place gives me the conviction to do so. It takes practice; our thoughts want to run wild. But intervene we must, and with practice, it becomes second nature.
If we learn how to keep our thoughts centered on what is best for us, we have a very good chance of remaining in recovery for as long as we choose. Like many who struggle with addiction, I take sobriety one day at a time even after nearly two decades in recovery. It's easier for me to accomplish that goal if I maintain good, healthy thinking.
Thanks to some people who understood the mechanics of addiction as well as the highly personal thought processes that feed it, I was able to learn and believe that proper thinking will lead to a life beyond my wildest dreams.
_____
More from Michael Morse:
"Alone in a Group Is No Way to Fight a Fire (or Addiction)"
"Shouldn't, Couldn't, Wouldn't"