Am I Enabling my Child's Addiction?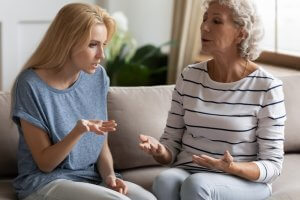 All parents want the best for their children. Sometimes, these good intentions can lead to a parenting enabling their child's addiction. Suspecting that your child is using drugs or alcohol can be heart-wrenching. You may not know how to handle the challenge of your child using a substance, and you certainly don't want to do anything to cause further harm. Some parents may unknowingly engage in enabling behavior. Here are 5 ways you could be enabling your child's addiction.
You may wonder if your child is at risk. While the risk factors for addiction are largely environmental and genetic, addiction problems are widespread among people of all ages across the United States. Young people are especially vulnerable to drugs, as their brains are still in the developmental stage. Drugs not only harm the brain and growth, but they can lead to worse consequences. According to the National Institute on Drug Abuse, 4,777 youth overdosed in 2019.
1. Enabling Could Mean Minimizing the Harm of Addiction
Parents may downplay or minimize addiction without realizing it. Maybe they tell themselves things aren't so bad, their child will outgrow it, or addiction is just a phase. This tends to diminish the problem in their mind.
2. Ignoring the Problem Altogether
Other parents don't just minimize addiction—they ignore it altogether. They are in denial and hope the problem simply goes away on its own. As a result, they don't talk about it. They act like it's not going on because it's too much for them to handle.
3. Helping Your Child Inadvertently
No parent wants to think they are helping their child's drug addiction, but it can happen. Some parents give their children the means to get the substance. A child may be burning through money really fast without explanation, and the parents keep giving them more with no questions asked. Or the parent repeatedly bails them out of trouble when it happens. These actions reinforce the addiction.
4. Not Holding Them Accountable Could be Enabling Addiction
Children want boundaries even if they don't admit it. They feel safe when the rules are enforced. Holding your child accountable for their behavior when they push the envelope is a crucial part of helping them. The opposite is also true—you're enabling their behavior when you don't hold them accountable for their actions.
5. Refusing to Seek Treatment
If you think or know that your child is struggling with drug addiction, your first job is to get them help through a treatment program. Some parents may avoid treatment because they are embarrassed, or they worry that their child will be in trouble or get taken away. However, treatment centers are designed to help your loved one detox in a medically safe environment with as little stress as possible. You can trust the caring professionals to take good care of your child while he or she goes through a detox and therapy program.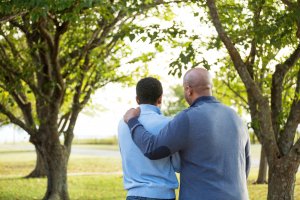 Addiction Treatment for the Family
Are you are dealing with a child who is using drugs (or who you suspect may be using)? It's crucial to be honest without shaming them. Feeling ashamed could lead them to isolate themselves and hide their drug use. The problem can escalate without your awareness.
Another problem area to avoid is blaming or punishing the child. A child struggling with addiction has a physical craving for the substance. Some parents believe that withholding discipline or not showing anger only enables their child's addiction problem. However, there is a fine line between helping your child see the harm of their actions and enabling them.
At American Addiction Centers, we're here to help your family move past this difficult time. Contact us for more information about scheduling a consultation for your child today.