How to Enjoy the Big Game Without Drinking
For many in early recovery, holidays may present challenges to sobriety. With the stresses of traveling, gift buying, and alcohol flowing alongside home-cooked meals, it can be tempting to slip into old habits. The NFL Championship game is not so different, arriving at the tail end of holiday season and often involving lots of eating and drinking. A question might arise, "Can I enjoy the Big Game without drinking?"
Enjoying the Game, Minus the Beers
The good news is that you can enjoy the NFL Championship without engaging in alcohol abuse. It follows that one of the best ways to avoid drinking is to be open and honest about your sobriety. Oftentimes friends and family will be supportive of your choice and will not stigmatize your sobriety. Hosting your own game day gathering can be another way to circumvent the temptation to drink.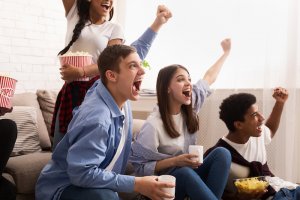 Try to focus on the food. Instead of providing a bar, have a hot dog or a baked potato bar. Keep the focus on the snacks and appetizers, rather than the alcohol. After all, the big game should be about football and food, not booze.
Take a Time Out
We all love the game day commercials, but let's face it: a lot of them glorify alcohol. If you're uncomfortable when an advertisement comes on showing folks knocking back beers like candy, it may be time to get up and leave the room. Spending commercial breaks in another room, helping to prepare food or talking with friends, is a good way to avoid the ads that are not conducive to recovery. This method does mean you'll miss out on a lot of the other commercials, but you could always catch up by watching them on YouTube.
There are other times when taking a time out could help you enjoy the NFL Championship without drinking. Nobody wants to see their favorite team lose, and if this starts happening tensions can quickly rise. Avoiding confrontation can be the best method for coping with stress. Take a moment for yourself, breathe, reflect, and return when you're ready with a cool head.
Remember: Participation is Not Mandatory
Despite what media outlets would have you believe, you don't have to love or even like football. You should not feel obliged to participate in the NFL Championship if sports really aren't your thing. Instead, football Sunday may feel like just any old ordinary Sunday, but with increased social pressure to go out and drink.
Instead of going to or hosting a party, consider participating in other sober activities. Check out that new café that opened, go see the new movie that hit theatres last week, or maybe see if you can get discounted tickets for a museum or amusement park. There may even be a local recovery group meeting if you feel you need extra support.
Above All, Have Fun
Regardless of what your game day plans are, it's important to remember that recovery can be fun. The big game should be an enjoyable gathering with friends and family, when you watch the game and eat a bit too much. Whatever your game plan is to stay sober during game day, be sure that is fosters both sobriety and fun.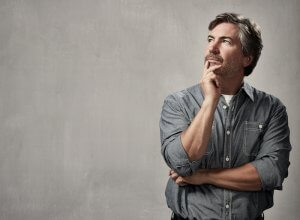 For Those Seeking Treatment
Alcohol addiction doesn't discriminate, and it doesn't wait for game day to pass. If you or a loved one is facing alcohol addiction, know that you are not alone. American Addiction Centers offers a medically-informed, patient-centric treatment program with a success rate nearly double the national average. Don't wait to start your journey to recovery. Call now to find a future in sobriety.