California Here It Comes: Fentanyl
Think about California for a moment. What comes to mind? It's likely Hollywood, Disneyland, the Napa Valley and beautiful beaches. Here's a new one to add – fentanyl. Over the last several years, the supply of fentanyl in California has been ticking up big time. A trail of overdoses and deaths has followed. How large is the amount available and extent of the problem? "Enough fentanyl to kill San Francisco: the new wave of the opioid crisis sweeping California." That's the title of a recent post in The Guardian that frames the situation.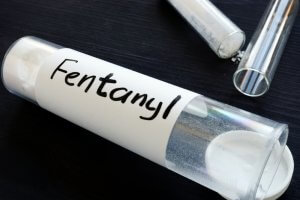 This headline captures the words of the city's police chief in describing a haul of fentanyl found there. It was so massive it evoked a warning. Hyperbole is was not. During the past five years, "deaths from fentanyl overdoses have jumped by more than 2,100%… as the powerful drug has flooded the state." This surge has translated into a loss of almost 4,000 lives. In San Francisco alone, about two users per day are dying. Many expire out in the open, in plain sight in the Tenderloin District.
Not Just the Streets of San Francisco
Other cities are experiencing a similar wave. In San Diego, death by fentanyl is ravaging the homeless population. Santa Clara County also is a fentanyl stronghold. KQED reported on this phenomenon in "Fentanyl Is Killing More People During the Pandemic. In Santa Clara County, Victims Are Getting Younger." The number of overdoses has been rising while the average age of victims has decreased. Official county records showed 11 deaths by fentanyl in 2018. The number jumped to 27 the following year, which almost tripled to 73 in 2020. Those hard hit include school-age children and young adults. The median age of users who succumbed is 26 years.
Alameda County reflects a parallel trend. In 2020, the death toll from fentanyl rose to 62 people in that area. Los Angeles factors into this sad scene as well. In May, federal authorities rounded up 12 suspected drug dealers peddling fentanyl and other assorted opioids in the city. Their exploits led to 12 overdoses and deaths. One seller texted a customer "not to die" and "added a LOL" to this message.
Why Is Fentanyl Flowing into California?
Many years ago, newspaper editor Horace Greeley said: "Go West, young man." Starting a handful of years ago, fentanyl dealers have followed that lead. A professor who specializes in addiction medicine told U.S. World and News Report: "Fentanyl has moved west." The synthetic form of this substance "was barely seen in western states before 2017." Up to that point, fentanyl fabricated in a lab was mainly an east coast phenomenon. This type of fentanyl found its way into heroin unbeknownst to most users. Then its sphere of influence fanned out to parts west of the Mississippi in what is described as the "fourth wave" of the opioid crisis. Today, "deaths due to fentanyl are rising more quickly in the west now than they are in the east."
Until the latest scourge, California did not suffer the ill effects of the opioid crisis as much as other regions. States in the Midwest were under siege from these substances, notably West Virginia and Ohio. Parts of the Northeast also suffered a similar fate. The shift to California occurred later. Fentanyl comes to the state by way of Mexican cartels and is "hidden in counterfeit drugs," noted a Drug Enforcement Authority (DEA) agent.
A Potentially Deadly Unknown Fentanyl Cocktail
Black market drugs are, as the term implies, not necessarily on the up and up. They may be deadly mixes. "Fentanyl is increasingly being seen in what customers think are drugs like cocaine and oxycodone," says U.S. Attorney Tracy Wilkison. What's more, "most of the victims in these cases had no idea they were taking fentanyl – and it cost them their lives."
The Center for Disease Control and Prevention (CDC) weighs in on this issue too. With illicit drugs, what you see or what you think you see is not necessarily what you get. Uncertainty is the watchword, especially when it comes to fentanyl. "Estimates of the potency of fentanyl analogs vary from the less potent than fentanyl to much more potent than fentanyl." Here's an example. Carfentanil, at the top of the fentanyl analog strength chart, may be about 10,000 times more potent than morphine.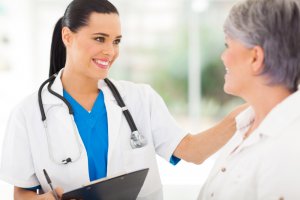 Going back to where we started, The Guardian post highlights these dangers. "Fentanyl is so powerful that a quantity small enough to fit under a fingernail can be deadly within minutes," says a professor of emergency medicine. There's more to this. "The potency is so high that a decimal point difference in the concentration can be lethal."
Help for Fentanyl Dependency Is Here
Fentanyl is a highly addictive drug. Once hooked, users have a hard time quitting, complete with complex withdrawal symptoms. That's the word from the Laguna Treatment Hospital. This California-based facility is part of the American Addiction Centers network. They advise, "Don't suffer alone." If you or a loved one is struggling with addiction to this substance and others, reach out and contact them.