First Responder Addiction is Harshly Judged
Stealing a patient's medication or figuring out a way to manipulate the narcotics we are entrusted to monitor is criminal behavior, and cannot be excused because of a person's problem with addiction. It is never okay to be under the influence of narcotics while on duty. If narcotics are needed to get through a shift, the shift shouldn't start. We are not unbreakable. We hurt, we suffer, and we get addicted. Addicted people become desperate, and desperate people do desperate things.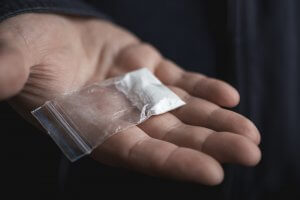 First Responders Struggle with Substance
Firefighters, medics, and first responders get themselves addicted to things just like anyone else. In fact, due to the nature of our jobs, we are more prone to addiction. Drowning images away with enough alcohol to intoxicate a small army, taking pain meds to the next level so we can make it through a shift, snorting stimulants just to stay awake after 24, 34, 38 hour shifts and fulfilling family duties. Suffice it to say we are  not immune from falling prey to addiction. Add to that problem the fact that narcotics that are readily available to us be it from the med box or the patient's supply and we have potential disaster waiting on every call.
Put meat in front of a starving dog and nothing will get between him and it. Put drugs in front an addicted responder and only extreme willpower and fear of exposure and loss of the most addictive thing they know – the job – stands in the way. But sometimes, the drugs take over, and the responder loses their battle with their addiction, and the only thing that matters is feeding it.
Then watch the fallout as a person who has fallen is ostracized, ridiculed, arrested, stripped of his position, robbed of his pride and thrown away like garbage. Make no mistake; addiction does not discriminate, and our brotherhood disintegrates as soon as one of us fails to measure up. We all talk a big game about how we understand that the addicts we treat are suffering, but for some reason fail to recognize the same suffering when one of our own is in the hot seat.
Compassion > Shame
Understanding addiction takes willful action. We will not simply become aware of the complex reasons why a person is prone to it. Expecting others to believe that addiction is a treatable disease is unrealistic. Without conscious thought and a compelling reason to be inquisitive most people will continue to believe that addiction is a choice. "Nobody poured the alcohol down your throat or put that needle in your arm!"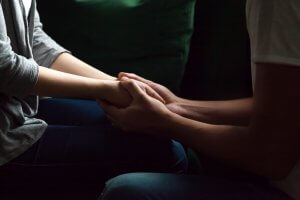 What I believe is far more important than what others think about addiction is what people struggling with it think about it. And the more we think about it, the better chance we have of getting past it before something happens that will severely impede our chance of finding contended sobriety. Waiting for a catastrophic event to happen that will allow the people in our lives an opportunity to judge and condemn is a difficult way to start what can, and likely will be the beginning of a life beyond your wildest dreams. Sobriety is not the end, it is only the beginning.
_______
_____
Photos Courtesy of Shutterstock