First Responders and Hidden Addiction
How we got ourselves addicted matters not; what is far more important is how to get ourselves back on track.
Make no mistake, a first responder will be judged far more harshly should our secret addiction be revealed. The general public does not understand that the nature of our job leads many of us into addiction. The job is physically demanding and injuries occur. Pain management often includes narcotics. Narcotics help manage pain, but they also mask the signs and symptoms of depression.  Being injured and unable to do the job can lead us into depression, the narcotic pain relief can lead us into temptation and before we know it we are over medicating ourselves.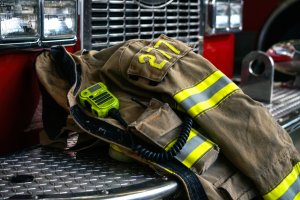 Now, we have two problems to deal with after the injury has healed; addiction and depression. Being who we are, we get back to work, and live with that which is killing us the best we can. Without help we don't stand much of a chance of getting better, so we delude ourselves into a false sense of security, convincing ourselves that because we are among the people who save others we will be able to save ourselves. And if we fail, no harm no foul; people will understand that the reason we failed had everything to do with our sacrifice, and not our weakness. Our fellow first responders will understand if we get caught stealing narcotics from the drug box, or worse, from the patients, and all will be forgiven when we get ourselves straight.
Wrong, and wrong again.
Failure and Failure
If we fail, we may not get a chance to redeem ourselves. Overdoses happen to people from all walks of life, firefighters, police officers and EMT's are not immune. There is no guarantee that our actions will be forgiven, and in all probability they will not. Our peers judge more harshly than the public we protect, the road to redemption is never ending once we begin a journey down its path.
When in the throes of addiction dying doesn't seem like such a terrible thing. We may not be actively seeking death, but the thought of living with the shame, guilt and fear that feeds addiction can be overwhelming. There is peace in dying, we think, and if it happens it can't be any worse than what we are living with.
I hate that I know this, and wish these thoughts never had the chance to materialize in my impaired brain.  But I do know these things and I have a choice. I can ignore the knowledge and be thankful that I managed to kick a few habits that were leading me further down the highway to hell and get on with things, or I can keep thinking about just how close I came to career suicide, family collapse and maybe a premature end to it all.
The Success at the End of the Tunnel
So I think about it often, and it scares me to death. I think of the years that I lost as my habits took control, and the losses that I incurred, and the people I hurt. And when I cannot bear the pain from the memories that I force myself to conjure up, I think about the disaster that I diverted, the lives I saved, the pieces I managed to put back together and the life I am now able to live. I used to think I could not get through even a day without a little something. Those thoughts crippled me, and took far more from me than the things I ingested to feel good ever gave.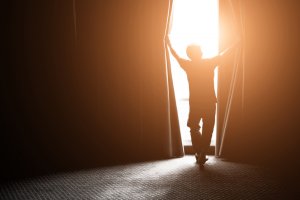 Now, I know that I will not only get through this day without any added kicks, I will do so willingly, knowing that the best is yet to come. One day at a time is far more than a simple little slogan to keep a seemingly insurmountable task manageable; it is a philosophy that once embraced opens ourselves to endless possibilities, even if the only thing possible at any given moment is getting through the day.
______
Read More from Michael Morse:
______
Photos Courtesy of Shutterstock