Headed Back to School in Addiction Recovery? 10 Things You Need to Know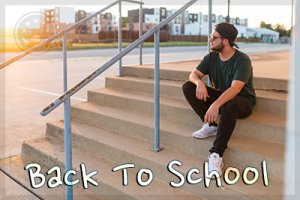 September 7, 2017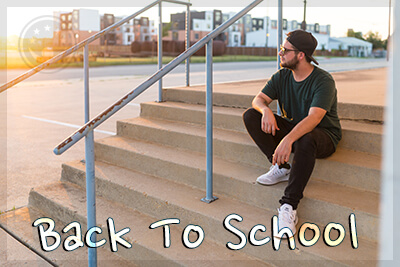 Going back to school to increase your job skillset or to gain certification can help to improve your earning potential, build a stronger network of positive peers, and improve your employability. But depending on how you are doing in recovery, it can be a great form of structure, providing you with forward momentum, or it could be a stressor that proves to be too much, too soon.
If you are considering heading back to school this semester or next, here are some things to consider before and during that process:
Consider different options. You may be focusing on one specific school program, one job track, or one industry, but what if there is an even better fit out there for you? Rather than getting stuck on one thing, consider all the possibilities. Do a little research and find out more about related fields – you may be surprised at what is out there.
Talk to someone who is doing the job. If you have a few potential job interests, try to find some people who are actually doing those jobs. You can connect with them by talking about it at meetings, posting on your social media, and/or emailing local people at their place of business.
Try volunteering first. If you find a job you like, try to connect with a volunteer opportunity or internship in that field. Not only will you get a chance to see firsthand what it is like to work in that field, but you may get to hear some interesting insights about different positions and the true day-to-day experience of people on the job.
Investigate before you begin. When you decide which path you would like to pursue, do some research into some of the different school programs that are available. Can you do them part-time, or do they require that you take a certain schedule of classes in a prescribed time period? What are the independent study and internship requirements? How much will it cost? Do you qualify for scholarships or financial aid? It is important to understand fully what you are getting into in terms of cost and time before you begin. Then, have a plan to see it through to completion.
Take it slow. Though you may want to move as quickly as you can and get the degree so you can get started on your career, it may be better to take it slow. Class topics may be unexpectedly difficult, homework can pile up, and even under the best of circumstances, the workload can be taxing. In early recovery, a fair amount of time must remain heavily focused on treatment and support groups, and with all the emotional and physical healing that must take place to truly feel grounded in recovery, a fulltime, intensive school program may be too much.
Keep checking in. No matter what educational path you choose, it is important to keep an emotional and energy level "thermometer" in place. That is, keep checking in with yourself about how you are feeling. Have someone you trust who is willing to check in with you and provide you with an objective view of how well you are managing the stress levels.
Have someone you can talk to. A good friend whom you can talk to about things in recovery and at school can help you to feel balanced and give you a place to vent. A therapist/life coach may be an even better solution for this, however, as they can help you to keep an eye out for potential stressors and assist you in navigating situations as they arise.
Create a schedule. Keep and use an active calendar by first writing in all therapy/recovery appointments and sessions, and then adding in all school-related activities. If you find, however, that a required class will conflict with a standing appointment or therapy session, do what you can to reschedule the recovery or therapy session rather than canceling it.
Make recovery a priority. Above all, recovery must remain your top priority, and if for any reason school begins to get in the way of that, then it may be time to reevaluate and rearrange your class schedule or education plan. If you cannot stay sober, then getting a degree and moving forward in your chosen career will be impossible.
Know when to take a break. If managing the requirements of school and recovery begin to mount, you do not necessarily have to abandon the whole plan if cutting back on classes is not an option. You can opt instead to take a break, especially if you are facing an acute stressor in life and need time to regroup and reconnect with your recovery.
Is school the plan for you this year in recovery, or do you have a certification or degree program on the horizon?