How Much Money Can Sobriety Save You?
Many people often tout the health benefits of sobriety. A lower risk of liver, mouth, and breast cancers, better heart health, better sleep and increases in energy; all of these are commonly cited health benefits of sobriety. But what about the financial benefits? Alcohol can often be a considerable expense, but one that is difficult to spot. So, exactly how much money can sobriety save you?
Calculating Sobriety Savings
There's no easy way to calculate the exact cost of alcohol consumption. Since everybody is different and drinks different amount, it can be difficult to pin down a price. Further, the average price of a unit of alcohol can vary greatly from state to state. Other variations can include whether you drink in locations like bars or restaurants, or purchase alcohol directly from liquor vendors. Overall, the individual price of drinking need to be calculated on an individual level.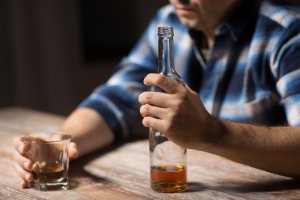 The National Institute on Alcohol Abuse and Alcoholism (NIAAA) operates an alcohol spending calculator, which can help you put into perspective exactly how much you spend on alcohol in a given week, month, or year. Those who drink moderately may be surprised that they're spending thousands on alcohol every year.
By looking at alcohol spending on a society-wide scale, we can get a clearer picture of costs. In 2010, Americans were estimated to have spent a total of $249 billion on alcoholic beverages. Most of this spending occurred during individual bouts of binge drinking. Cost by states and cities varied greatly, with more populous states like California spending billions on alcohol. Cities like New York, Miami, and Los Angeles frequently sees individuals spend on average thousands of dollars on alcohol in a year.
Sobriety can Save Your Health and Your Wallet
The costs of drinking alcohol can often affect various facets of society. Most of the cost of alcohol manifests not in the actual unit price, but in negative consequences of drinking. These costs can include healthcare costs, criminal justice costs, motor vehicles costs, and lost productivity. On an individual level, you may experience health issues from excessive drinking, such as certain types of cancers, heart disease, or liver cirrhosis. The lost productivity is also incredibly alarming, since it composes the majority of the costs of alcohol consumption.
Productivity need not be bound to the workplace. Oftentimes, a sign of alcohol addiction can be a loss of interest in hobbies or activities an individual once enjoyed. These activities may be vital for one's mental health or for maintaining social connections. Hence, the loss of productivity from alcohol on a personal level may result in negative impacts on an individual's mental health. A reduction in drinking and a refocusing on being productivity in one's professional and personal life can lead to better health and financial results.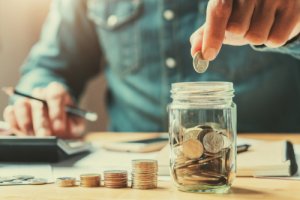 So How Much Money can Sobriety Save You?
Overall, to discover exactly how much money sobriety can save you, you'll need to do a bit of personal accounting. Luckily, with the New Year on the horizon, it's as good a time as any to reconsider one's relationship with alcohol. Many times, people are surprised when they cut back on their drinking, noticing immediate health and financial effects. Other times, people struggle to cut back, even when they face real financial, legal, and health consequences from drinking. If you find yourself in the second camp, American Addiction Centers is here to help. Our toll free, 24/7 helpline can answer your questions about drinking and can connect you with groups to help you quit. Don't wait to find the financial benefits of sobriety, call now or click to chat.