How to Talk to Loved Ones About Recovery
Making the decision to enter a recovery program for addiction is one of the biggest decisions you can make in your lifetime. It takes courage, strength, and self-awareness to recognize and admit that you have a problem with drugs or alcohol. Recovery from substance abuse and addiction is a lifelong process that involves many steps, and it can feel difficult to accurately explain to others what recovery entails. It's important to keep in mind that recovery doesn't begin and end with substance abuse treatment; substance abuse treatment is the first step on a long journey of recovery that has no finite ending.
Talking to your loved ones about your recovery is part of the process. It is normal to feel overwhelmed and confused when preparing to discuss your recovery with others.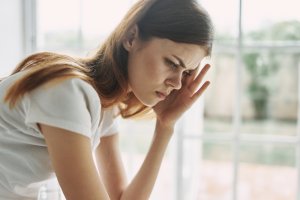 What is Recovery?
Recovery isn't a one-size-fits-all definition, which makes it difficult to explain to others. Recovery involves many different objectives and goals, and it is a process that is forever changing and evolving. Most people have their own definition of recovery as well as their own personal journey with recovery.
If you are considering speaking to your loved ones about your recovery and need some guidance on where to start or how to explain the process, you have come to the right place. Researchers have asked many people in recovery about their perspectives on recovery. Below you will find some of the most common responses that may accurately reflect your experience in recovery and may be able to help you describe your recovery to others.
Recovery is:
Being honest with one's self.
Being the kind of person other people can count on.
About contributing or giving back.
Striving to be consistent with one's values and beliefs, and to engage in activities that honor those beliefs and values.
Living a life that contributes to society and family.
Being able to find enjoyment in life without the use of drugs or alcohol.
Like many other diseases, there is no "cure" for addiction. Instead, recovery is a process comprising specific elements that help treat and manage addiction. Symptoms of substance use disorders can be successfully treated and managed, but it is important to understand that they can reemerge. Relapse is possible.
How to Talk to Loved Ones about Recovery
Whether this is your first attempt at recovery or you have experienced relapse in the past, it is understood that recovery is a lifelong process that can be wrought with challenges and obstacles. Be honest about the process when talking to your friends and family about your recovery journey, and don't oversimplify it or water it down.
Recovery can be both the most amazing experience of your life—and the most challenging. It can also be full of unknowns. It is okay to not have all the answers. That is why many recovery programs, particularly AA and NA, adopt the philosophy of "one day at a time."
Most recovery programs encourage lifestyle changes to help discourage the use of drugs and alcohol. Talking to your loved ones about your new limits and lifestyle changes is important. They'll need to know that you're learning how to say no to things that may jeopardize your recovery and that you may be asking them for help when you need it. You may even encourage your family members to support you by receiving their own treatment.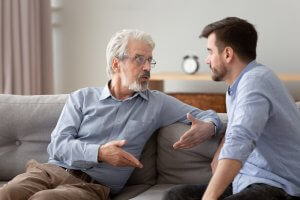 Key points to keep in mind when speaking to your loved ones about recovery include:
Avoid making promises about your recovery journey.
Be honest about the new boundaries and limits you need to set to protect your sobriety and recovery.
When appropriate for you, consider including your loved ones in parts of your recovery journey.
Be honest with them about your feelings and your needs.
Be patient with yourself and with your loved ones.
Addiction impacts those you love. So does your recovery. Remember, it is a fluid process. You don't have to be perfect to be successful in recovery.