When it comes to citing liability for the opioid crisis, Purdue Pharma and its Sackler family owners top the list. After all, they brought OxyContin to the market in a gigantic way. Major drug distributors, such as McKesson, also are among those being accused. But is it possible that the trusted maker of healthcare and household brands Johnson & Johnson had a heavy hand in spurring on this crisis?
Yes, make no doubt about it. The headline of a recent article in The New York Times says it all:  "Johnson & Johnson Ordered to Pay $572 Million in Landmark Opioid Trial". This judgment took place in Oklahoma, a prominent opioid fight site. As American Addiction Centers noted in an earlier blog post, that state has been a hotbed of such actions. It was the first in a long line scheduled to prosecute the Sacklers. However, both sides settled outside of court for the sum of $270 million.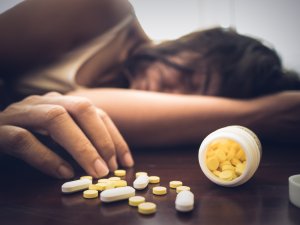 But that did not mark the end of litigation there. The Oklahoma state attorney general had others to pursue, namely Johnson & Johnson (J&J). What did that beloved iconic business have to do with opioids? Apparently a lot. And it's a story of its own.
A follow-up article in The New York Times elaborated on the role played by J&J. It started years back when the firm needed a reliable source for an ingredient for one of its products. To secure it, J&J bought a business in Tasmania to grow this material in the fields – opium poppies. This substance went into the popular Tylenol with codeine painkiller. However, internal use was just one aspect of this business deal.
The company also sold the off-take to others to make their morphine and oxycodone products. In fact, J&J created a special poppy, named Norman, which served as a "core painkilling agent" for OxyContin. In all, J&J supplied a whopping 60 percent of the ingredients drug companies used for their opiates. According to this news item: "By 2015, at the height of the nation's opioid epidemic, Johnson & Johnson was the leading supplier for the raw ingredients in painkillers in the United States. What's more, a J&J subsidiary Janssen Pharmaceuticals made opioids of its own; and some of that continues today.
Casting Blame for Misrepresentation, Harm, and Lost Lives
Oklahoma stands out as the first recent case against a manufacturer to go to trial. The judge's ruling may serve as a template for others to follow, namely against Purdue Pharma and the Sacklers. And for those of you keeping count, there are 2,000+ suits in the queue. October 21 marks the date a consolidated trial is set to start in Ohio.
Opinions and accusations about Purdue Pharma/Sacklers and J&J bear resemblance. Both moved massive amounts of opioids onto the market and then into mouths by aggressive and deceitful means. Flaunting benefits and underplaying risks was their strategy du jour. Sales representatives used it to encourage physicians to get out their Rx pads. Go ahead and prescribe opioids for most levels of pain patients incurred. Why limit dispensing these wonder drugs if they are not habit forming? To this end, J&J trained their team "to avoid the 'addiction pitch'" – the downside of using these drugs.
Doing so fanned the flames of the crisis that arose. These firms encountered great fortune through these deceptive practices. This behavior went on not for several years, but several decades. In its path, opioid addiction rose to alarming numbers. Overdoses surged. They continue to the present time. According to information posted by the National Institutes of Health in January 2019, "Every day, more than 130 people in the United States die after overdosing on opioids."
Leaving Off Where We Began
In the words of the judge who presided over the trial, J&J had spread "false, misleading, and dangerous marketing campaigns." It had "caused exponentially increasing rates of addiction, overdose deaths" as well as babies exposed to opioids. He also found that the company had violated the state's "public nuisance" law. All of this stands in direct contrast to J&J's established reputation as a responsible, do-good organization.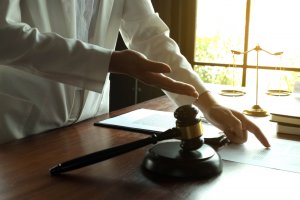 Granted, the final award of $572 million is a hefty sum. However, it is far from the $17 billion the state requested. The funds will help pay for addiction treatment, drug courts, and related services, which Oklahoma contends it needs to counter the effects of the opioid crisis.
An item in The Washington Post weighed in on this issue. It compared actions against the pharmaceutical industry to those that occurred to Big Tobacco; it called it a "possible reckoning." And it stated, "The lawsuits send a powerful, necessary message: When so much avoidable death occurs, someone – maybe more than one someone – is at fault."
_______
Read More from Sherry M. Adler:
Alumni Spotlight: He Played the Tape Through and Opted to Survive
Takin' it to the Streets: Transit Hubs and Addiction
_____
Photos Courtesy of Shutterstock