LGBTQ Underrepresentation in Addiction Treatment
As the U.S. becomes more diverse and socially inclusive, treatment providers and addiction services tend to be a step behind. In other words, the shadow of a culture's past discriminations is always hard to outrun. The LGBTQ community has made great strides in the last decades. However, many treatment facilities have been slow to incorporate specialized LGBTQ addiction treatment. Statistically, this is worrisome.
According to an extensive 2015 report by SAMHSA (Substance Abuse and Mental Health Services Administration),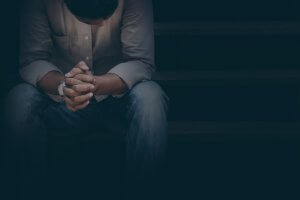 between 20 to 30% of adult individuals in the sexually minority (LGBTQ+) indicated a substance abuse disorder, compared to around 9% of the general population. Today, illicit drug and alcohol abuse rates continue to be substantially higher among the LGBTQ population than the general population. Unfortunately, the rates of LGBTQ people in addiction treatment do not reflect this reality – for a number of reasons. This underrepresentation is a major concern that demands attention of both the addiction treatment community and society as a whole.
Barriers to LGBTQ Addiction Treatment
Stigma is a significant barrier for most individuals considering professional treatment for addiction. For the LGBTQ community, stigma of sexuality – along with stigma of substance abuse – can present a uniquely challenging barrier. For many, past homophobic experiences from healthcare providers and public authorities can dissuade an individual from seeking addiction treatment. Unfortunately, issues such as family rejection, self-loathing, and a fear of disclosing their sexual identity can all lead to an underrepresentation of LGBTQ people in addiction treatment.
According to a 2019 SAMHSA survey, treatment gaps among the LGBTQ community are stark. The survey estimated that 86.4% of LGBTQ individuals with a substance abuse disorder did not seek treatment, while 31.8% of individuals with a serious mental illness did not seek treatment. The disparity of these treatment gap rates is much higher within the LGBTQ community than the general population. For this reason, specialized LGBTQ addiction treatment is imperative. It's important for facilities to present an atmosphere of acceptance, awareness, and safety to persuade an individual to initially seek treatment.
The Unique Challenges of LGBTQ People in Addiction Treatment
According to numerous studies, LGBTQ individuals tend to enter treatment with more severe substance abuse disorders and higher rates of co-occurring mental health concerns. For example, transgender adolescents have much higher rates of self-harm, depression, and eating disorders than cisgender counterparts. Due to a number of factors, individuals in the LGBTQ community present unsurprisingly higher rates of depression, generalized anxiety, and trauma-related mental health conditions than the general population. In fact, the National Alliance on Mental Illness estimates that LGBTQ people are twice as likely as heterosexuals to struggle with a mental health condition.
This higher rate of mental illness should not surprise clinicians or the treatment community as a whole. Many individuals in the LGBTQ community have faced rejection by family, friends, the workplace, or a faith institution; harassment, violence, and/or homophobia in various forms; a lack of public and private services; or an outright denial of public and private services. To mitigate the trauma, many individuals self-medicate, sometimes with alcohol or drugs. These unique challenges make specialized LGBTQ addiction treatment crucial.
The Importance of Specialized LGBTQ Addiction Treatment
While the LGBTQ community displays higher rates of substance abuse and mental illness than the general population, the percentage of LGBTQ-responsive treatment facilities in the U.S. remains low. Although this is slowly changing, the benefits of offering specialized LGBTQ addiction treatment are uniquely important for the demographic.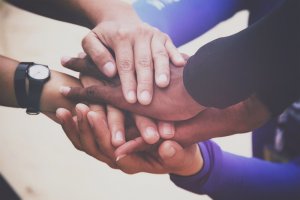 If a history of rejection and discrimination are commonplace, then an accepting facility with counselors experienced with the coming-out process, stages of sexual identity, and coping with internalized homophobia would be immeasurably beneficial. Support from LGBTQ peers and clinicians experienced with common dual diagnoses of the population is also helpful.
Finding Help for Addiction
While we can't outrun the shadow of our past, we can strive to illuminate the societal problems of the present. In the addiction treatment community, it's the professional responsibility of clinicians, caregivers, and activists to address stigma in all its forms and help individuals – in all of their forms – to heal as effectively as possible. If you or a loved one is struggling with sexual identity, substance abuse, or mental health, it's important to remember facilities offering help, hope, and health are always available. Know that help is out there. Oftentimes, help is little more than a phone call away.