Even now, after nearly twenty years of sobriety I find myself fascinated with alcohol. I was in a Walmart store recently, picking up everything but beer when I stumbled upon a display of reasonably priced thirty packs. I felt it immediately. I practically drooled. It was as if an electric shock of possibility coursed through my veins. I can't remember my phone number but I vividly recalled exactly how I felt after my first drink. It was magic, and I was instantly addicted.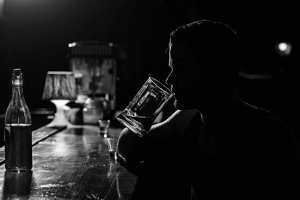 I lingered near the source of my near undoing for far too long, remembering the good times we shared, the courage that miraculously appeared when we joined forces, the fights we won, the fun we had, the life we lived. It was seductive, powerful and absolutely terrifying.
Romancing the Drink
I know now that what I was doing is a common occurrence among people in recovery. We call it "romancing the drink." We block out the misery, the heartache, the hangovers, and the stupidity we engaged in while intoxicated and replace it with the positive effects we experienced from alcohol consumption. Alcohol is a cruel, cunning mistress, always lurking in the shadows of a recovering person's mind. It waits for moments when we are blissfully unaware of its insidious presence, and attacks with a vengeance.
Recovery is for life. If it were easy to simply not drink, we would have never had a problem in the first place. It is not easy. It takes constant vigilance and an abundance of tools to keep the beast at bay. It is difficult for anyone without addictive tendencies to understand. Alcohol didn't simply make us feel good, it helped us feel normal. That is the power it holds over us; we crave it without knowing why. How could we understand that the booze meant far more to us than everybody else? We do not know how other people feel. We did not understand that for them alcohol is a nice little distraction, and is enjoyable to a point, but far from life saving elixir that it is to us.
I am fortunate. I survived the first few years of recovery through sheer force of will. When I felt my resolve weaken, I got help. I learned about the triggers, the "Walmart Moments," and the games my mind would play when I least expected it. I learned that I was not alone, and that a lot of other people experience the same feelings and cravings. I learned how they successfully manage those things, and maintain their sobriety without falling into despair.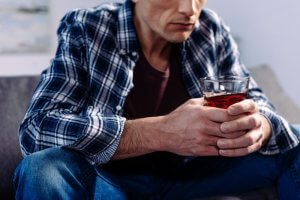 Breaking Off the Romance
Now, when I find myself unexpectedly romancing the drink I know how to fix it. I simply see it through. The story always begins with a pleasant buzz, an easing of the relentless anxiety I have learned to live with and the feeling of well being that I crave. As the journey in my memory continues things get cloudy, and the depressant that alcohol is rears its ugly head. I conjure up those feelings and am always surprised at how easily they appear. Then I combine the memory of drunken fights I lost, and time served, and relationships shattered and opportunities squandered with the alcohol fueled feelings of inadequacy, shame and remorse and presto, the magic is gone, and I'm back living life on life's terms, and walking past the aisles of beer and wine without a second thought.
But it takes a lot of thinking to get to that place.
______
Read More from Michael Morse:
_____
Photos Courtesy of Shutterstock