Missing Something? – Policies aimed at opioid overdose deaths
August 3, 2015
Most recent policies made to prevent opioid overdose deaths target people who are prescribed high doses of painkiller medication. Yet it turns out that people who overdose on these drugs actually do not use them frequently or take them every day. This would make sense, as many of the overdoses are unintentional.
Expanding the scope
Researchers at the University of Washington uncovered this and published their results in the journal Medical Care. Given the findings, study authors think it might be time to cast a wider net.
"It may be prudent to revise guidelines to also address opioid poisonings occurring at relatively low prescribed doses and with acute and intermittent opioid use, in addition to chronic, high-dose use,"said lead study author Deborah Fulton-Kehoe, Ph.D.
Approximately 44 percent of the patients who overdosed on opioids were long-term users.
The researchers used data from Medicaid to come to this conclusion. The data included all cases of opioid prescribing and overdosing in Washington state between 2006 and 2010, amounting to 1,809 patients prescribed opioids. Among this group, 2,250 instances of opioid poisoning occurred. Approximately 65 percent of the cases involved overdosing on the primary opioids, while the other 35 percent of cases were related to use of methadone, which is prescribed to help people recover from heroin and opiate addiction.
Policymakers last created a bill against opioid overdosing in 2007. Referred to as the State Opioid Guidelines, it focused mainly on patients who were prescribed high amounts of opioids over a long period of time, warning physicians about the risks inherent in this population. Even with this policy in place, the number of people dealing with opioid overdoses continued to rise.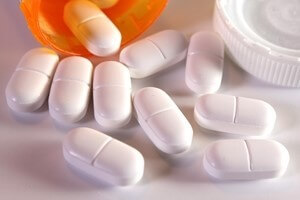 Revealing findings
Approximately 44 percent of the patients who overdosed on opioids were long-term users, meaning they had at least a 90-day supply. About 28 percent of patients who overdosed had a prescription of 50 milligrams or less a day. The data also revealed that many of the patients used sedatives at the time of their overdoses.
Between 2001 and 2013, the rate of opioid overdoses in the U.S. nearly tripled.
The researchers concluded that the results proved current policies in Washington and throughout the U.S. should change to consider people who are prescribed lower doses of medication but abuse or misuse them intentionally, as well as people given long-term doses who may become addicted to the medication over time.
Currently, many health care experts including people at the U.S. Centers for Disease Control and Prevention believe that opioid overdoses are becoming a national epidemic. More women experience prescription painkiller overdoses than men do. Between 1999 and 2010, the number of opioid overdoses among women has increased by 400 percent, compared to 265 percent among men. Both numbers are astonishing and concerning for anyone involved with opioid addiction. Health care providers need to begin to educate every patient prescribed opioids on their dangers, aside from monitoring those with high doses.