Motherhood and an Adult Child with an Addiction
Parents have one of the toughest responsibilities: to raise a child with the hopes of transforming them into a healthy, productive, and contributing adult member of society. Mothers, in particular, tend to take on the nurturing role. They want what they believe is best for their son or daughter, whatever the "best" looks like in their own eyes. They do what it takes to protect them from harm, grief, and pain. And sure enough, moms are there to wipe away the tears when their efforts to protect have fallen short. Yet, few mother's are prepared for an adult child with an addiction.
If you are the mother of an adult child who is battling an active substance use disorder (SUD) or an alcohol use disorder (AUD), you can symbolically wipe away their tears, but you don't have to wallow in blaming yourself for the choices that they choose.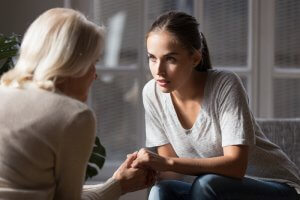 In honor of Mother's Day, we'll be taking a look at how mothers of an adult child with an addiction can move past the struggles of the disease and heal themselves and their children.
Blaming Yourself
Blaming is easy to do. It gives an excuse for bad behavior. It's also easy from the outside looking in for someone to make judgements on another person's situation. For instance, for others to tell you to stop blaming yourself cause you're not at fault as the parent of an adult child who happens to be an addict. Although the intentions behind the sentiment may be sincere, you may feel it's not a feeling that you can turn off like a light switch. Yet at the same time, it's not realistic or just to perpetually blame yourself for every choice that your adult child has made or continues to make.
Moms tend to automatically take on the struggles and weights of the world that their children carry. However, these burdens tend to get too heavy and no longer need to be yours to hold.
Not blaming yourself, nor your child, is what's most productive. Instead, transfer that energy of blame into giving your son or daughter the responsibility of choosing to ask for help, or to simply choose treatment.
Supporting an Adult Child with an Addiction
According to Suzanne Degges-White, PH.D., in a Phycology Today article entitled "7 Tips for Mothers of Adult Addicts," it's important to remind your child that their decisions have created the circumstances that they are currently facing. This removes blame, bad luck, or a "that's just life" attitude towards their addiction. Dr. Degges-White also recommends having an intervention. She believes these interventions are most productive when you inform your child how their actions affect the rest of the family, as well as their own professional and social lives.
Blaming eliminates the power that they have to change their circumstances because it places the responsibility on someone or something else. Taking responsibility gives them the power to choose.
Loving Yourself and Your Adult Child
What does loving yourself and your adult child look like under the umbrella of addiction? Degges-White states that you should love yourself as well as your child. By this she means that you should understand what your limitations are by accepting them (i.e., the limitations) and holding your child accountable for their actions.
Let's look at an example. Suppose you invite your child to your home for dinner every Sunday night as opposed to letting them live with you because they cannot support themselves due to their SUD or AUD. If Sunday night dinner is your way to comfortably show them how much you love them and hold them accountable for their life, then this is a limitation that works for you while simultaneously not enabling their substance or alcohol use. Consider how you can help your child without hurting yourself or supporting their self-destructive behavior.
A battle with a SUD or an AUD is a serious health condition. When these diseases impact your own family, it forces you onto an emotional roller coaster that seems to never end, but even more so, it makes a distant problem very personal. American Addiction Centers is the leader in addiction treatment and has facilities across the United States. We offer medical detox, treatment, and aftercare planning. If a loved one is struggling with an active addiction, please reach out to get the help they need today!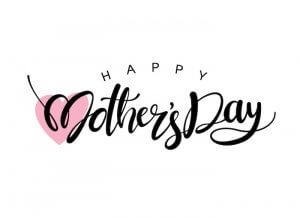 Final Thoughts on Mother's Day and Addiction
For Mother's Day, practice self-love while still continuing to love your son or daughter. Their addiction isn't who they are, but rather is a health condition they have. Separate the person from the disease, and to love them regardless of what they're battling.Wishing you the happiest Mother's Day, regardless of what your situation may be!