Our Inability to Understand Our Addictions Keeps Us Addicted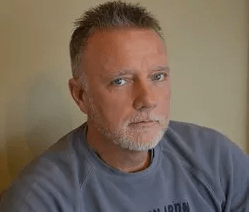 This thing, this pesky little thing, this thing we know we will have to face sooner or later, will not go away on its own. This thing truly believes it is here for good. This thing is not a passenger tagging along for the ride.
This thing is after one thing: our lives. This thing will not be content to make our lives difficult, though doing that may keep it at bay for a while. This thing exists to destroy us, our families, our hope, and our dreams, and ultimately, it will kill us.
Unless we kill it first.
This thing called addiction finds people most vulnerable to it. It chooses those of us most prone to losing the battle it wages. It senses which of us to attack, and goes to war.
Those of us whose disease is addiction are overwhelmed. Our enemy knows where to strike, how to win, and has every intention to succeed. In its wake are thousands of people who lost the battle; good people who wanted nothing more than a reprieve from the monotony, pain, shame, or guilt that accompanies them.
They ask us why we don't just stop. The addiction inside of us snickers and grows stronger every time we try and explain to somebody who will never understand why. Our addiction knows the real reason. Our addiction knows that it is our inability to understand why we are killing ourselves that keeps us addicted. It laughs as we try and explain, and make excuses, and search for others like us who have a taste of our reality. Addiction knows that its greatest strength is the unknown, so it offers something comfortable to us; something so tempting we risk everything to obtain it.
Peace and serenity.
How, then, do we the addicted experience this elusive thing without feeding the monster inside of us? We were not born addicted. We didn't become addicted until we allowed entry to that which poisons us. Deep down, we understand that the power to regain control resides within us, but how do we tap into that power? Knowing that it is there and not taking advantage of it contributes to our decline and makes the addiction stronger. It laughs as we struggle with our own weakness, and grows stronger as we fight ourselves for control of ourselves.
The second an addicted person tells another human being the exact nature of their suffering, the addiction begins to weaken. This simple act of surrender puts our addiction on full alert, and it must use every last ounce of power to survive. It loses focus on us, and we feel a tinge of relief. That little spark begins to grow. The more we let our cat out of the bag, the stronger we become, and the weaker the addiction gets. Coming clean is a powerful step in the direction of sobriety.
The key to experiencing the full power of that first step is finding the right person to confide in. The moment of truth will be diminished if the person you choose to share your secret with is drinking alongside you or getting high with you. And the people we hurt as our disease progressed may not be as willing to listen as we would like.
However, there are people who are passionate about recovery and want to listen. Some of them experienced addiction firsthand, some were exposed to it and deeply moved by it, and others simply know that their true calling is to help others who need somebody who devotes much of their life to learning everything they can about addiction and how best to treat it.
There is an intimacy among strangers that is just as powerful, perhaps more so, than the intimacy among close friends or family. I have learned that I am brutally honest about myself and my struggles with people whose lives are not entwined with my own, and I hold back when talking to the people I share my life with. I simply do not want to burden them with my problems or hurt them any more than I already have.
Anyway, thanks for reading this. It helps to talk about it. I truly hope that you make yourself a priority and make the effort to conquer the addictions in your life; they will not simply go away.
More from Michael Morse: