Part of Me is an Alcoholic
March 16, 2018
People like me desperately hang on to the belief that we are not an addict or an alcoholic.
We truly believe that if we are one of those dreadful things, then those words will define us, and for the rest of our days we will by trapped inside the mind and body of a person who is unlike everybody else. We dread the thought so much that we find a way to dissolve the very idea that we may be so inflicted by participating in the behaviors of a full blown alcoholic or addict!
Nuts, I say. Words do not begin to define a complex human being. I have developed a few strategies over the years that allow me the luxury of being free from alcoholism and addictive behavior.
It took me many long years to develop the ideas, some are better than others, and lots of sleepless nights dwelling on them.
Since my first drink I suspected that anything that felt as good as the buzz created by drinking would be problematic, and I was absolutely correct. At fourteen years of age I was unable to comprehend exactly how much trouble the next twenty-five years of drinking would bring, but I instinctively knew that no good was going to come of it. I did not want to stop drinking. So entwined with my being was alcoholic thinking that
I believed that alcohol superseded everything else.
It was incomprehensible that I would even be able to live without it.
I protected my drinking with every ounce of energy I had. This enslavement materialized link by link, chain by chain and bar by bar. I was thirty nine years old when I realized that I had created my own personal prison and lived inside a cell constructed with empty bottles, broken promises and worst of all, abandonment of my true self.
It was then, after more wasted years than I care to recall that I allowed myself the luxury of admitting that I was an alcoholic and needed to get help. I truly was a prisoner of my own making; a slave to the effects of chemicals willfully introduced into my system in a failed attempt to find peace. But I did not completely give in. Instead, I began to understand that a person consists of many different parts, all of them waging an internal struggle for dominance. Among my many parts was part firefighter, part husband and dad, part rebel, part boring old man and part alcoholic.
I needed to treat the part of me that was alcoholic
, and keep him subdued. Knowing that the rest of me was just like everybody else was liberating, and allowed me the luxury of seriously contemplating my alcoholic part, and to begin formulating a plan to create harmony among my parts.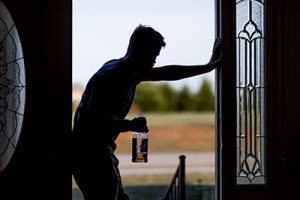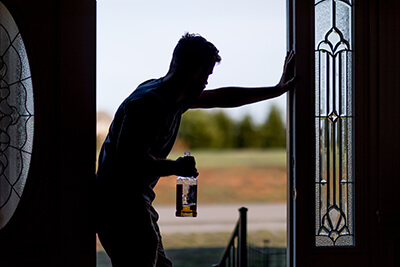 Alcoholics need not define themselves as such to stop their alcoholic behaviors. We need to address the part of us that causes so much grief. We do not need to kill that part of us; he did, after all serve a purpose at one time in our lives, and has every right to remain. He does not, however have the right to dominate the whole, and it is imperative that he remain safely tucked away.
Once we tame that beast, and believe me, he is rather difficult to tame, the rest of our parts begin to shine through, and before long harmony in our complex system returns and we can start living again.
To get control over my alcoholism I needed to fight the beast with everything I had. The "parts" strategy was one of many, but I truly believe was the one that finally got through my thick skull and allowed me the chance to beat it. Or, at least beat the most stubborn part of me.