Protecting Small Hands and Bodies in the Fight against Opioids
According to researchers at Yale University, children may be one of the demographics that are most suffering from the opioid overdose epidemic. From 1999 to 2016, almost 9,000 children and teenagers died from opioid poisoning. That represents an almost threefold increase over time. In short, the mortality rate rose by more than 268 percent.
Why is this occurring? More than 80 percent of these losses of young lives came about by accident. They were unintended, chance encounters with prescription and illicit opioids. The reasons for the remainder? Five percent were from suicide and about two percent were from homicide.
The irony of the situation is that a lot of these overdose meds that are causing deaths amongst minors may have been intended to help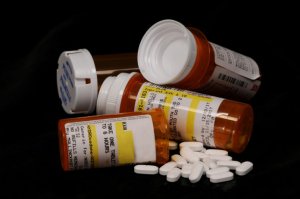 their parents battle addiction.
Although the percentage rise in opioid use is falling, medically-assisted treatment (MAT) to help chemically dependent individuals is rising. As a result, more methadone and other approved MAT substances may find their way into households and put children in harm's way.
More MAT Meds than Less
In combating opioid use disorder, no one method is a silver bullet. However, MAT has proven effective. When MAT is part of an integrated plan, it not only helps individuals withdraw from drugs, but also staves off relapses.
Based on these findings, is is reasonable to expect more use of FDA-approved medications. Clinics prescribe them and those who use them may take them home for dosing. And with more of these meds in home environments comes greater risk of these substances falling into hands of children and teenagers.
Six Protective Measures
On a personal level, individuals receiving MAT must protect their children. Some measures to reduce the risk to children include:
1: Put medications out of sight and in safekeeping.
Some individuals receiving MAT put their meds in a lock box; in some states, this is mandated. But a lock box is just a start. It's best to hide the key, and even the box, in a secure place. It should be out of reach and out of sight from children – not in a purse, not on a nightstand, not in a medicine cabinet or dresser drawer.
Never leave an open MAT med bottle in clear sight. Ignore distractions while dosing and always close the container and put it away before moving on to do something else. What's more, if using a medicine in liquid form, always rinse the cup or dosing apparatus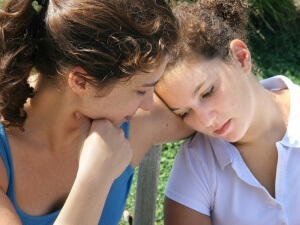 immediately and thoroughly upon completion.
Do these things if you have children at home or not. These best practices help ensure the safety of all residents and visitors.
2: Speak with those who come to your home.
Perhaps the person receiving MAT does not live in your home, but visits. The individual may be a family member, neighbor, or friend. Don't be shy about broaching this subject. MAT meds left in a purse or jacket pocket may pose a threat to curious children. Precautions need to be taken.
3: Dispose of meds safely.
Is it enough to throw unused meds in a receptacle inside or even outside the home? Is it enough to crumple up a wrapper that contained an opioid and still may have trace elements in it? No and no. The FDA recommends that most unused opioids be disposed of by flushing. Others can be taken to "take back" locations, where authorities can dispose of them properly. Take extra steps to ensure the well-being of youngsters.
4: Talk to children.
Children need to know about the hazards associated with many things in life, including medication and opioids. The idea is not to scare them, but inform them. They must understand the concept of proper dosing and sharing medication, both on the giving and receiving ends.
5: Be alert.
Don't brush off possible signs of accidental opioid ingestion. Act quickly. Take children to a doctor or the ER. It's always better to air on the safe side. If one is prescribed MAT meds, they might consider purchasing a dose of Naloxone, an opioid-overdose-reversal drug, as well.
6: Rally for greater protections.
Enlist others in this quest. Speak with teachers, administrators, doctors, nurses, and legislators about this issue. Contact pharmaceutical companies and consumer protection advocates to enact safer packaging and product regulations.
Even if they're prescribed to help, opioids can kill, and it's important to take the necessary precautions to protect those who may not be aware of the danger. Following these steps is a strong start to reducing the child casualties in the opioid epidemic.
_________________
Images Courtesy of Shutterstock
_______
ABOUT THE AUTHOR
Sherry M. Adler covers a wide range of industries and topics as a freelance writer. She has a passion for her craft and the world at large. Dedicated to using the power of words to inform and energize stakeholders, she named her business WriteResults NY, LLC.