Reasons to be Grateful This Holiday Season
As the holiday season rolls around once again, it's important to take some time to consider what we are grateful for. This is especially important for those in recovery. Taking a few moments to reflect on your triumphs over the past year, to consider all the people and events that have helped you along the way, can be beneficial for mental health. Below, regular article contributor Michael Morse reflects on some of the things he is grateful for this holiday season.
Reasons to be Grateful this Holiday Season
I like the way my neighbors light up their homes for the holidays, and make the darkest month of the year a lot less so with their efforts.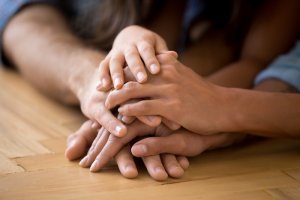 I appreciate the way people walk past our home, curious to see who is making all the racked behind the picture window, but don't linger too long, the crazed barking coming from Mr. Wilson gets old quick.
I love how I can wait until the very last moment, yet still find store shelves full of everything I need to complete the holiday feast.
I like the way snowflakes dance in my headlight beams as I drive toward home, then get crushed under my wheels.
I appreciate the taste of crisp apple cider as it crosses my lips during the holiday toasts.
I love remembering the events of the days that I look forward to all year long.
I love that I trust myself to be able to take care of Mr. Wilson, and not forget to feed him because I blacked out.
I like being able to drive legally, and appreciate those snowflakes that appear in my headlight beams.
I love noticing that my neighbors took the time to decorate their homes for the holidays.
I am grateful that I can spend a few hours outside stringing up lights, without the "pop" that I used to take with me to keep me warm.
I love that my grandkids have never seen me drunk.
I am grateful that my own kids have the ability to forgive.
I love the clarity of thought that comes with sobriety.
I really like it when they play "Father Christmas" by The Kinks on the radio while I'm driving home.
I like thinking about people other than myself, and what they might like.
I like the way my minutes turn to hours, and my hours turn to days, and my days turn to weeks, and then months, all without drama, problems, arrests, vomiting, excuses, hurt feelings, shouting and misery.
I like watching" Scrooge! The Musical" with Albert Finney again, even if I have to do so alone because everybody else is tired of it.
I love watching "National Lampoon's Holiday Vacation" again, with everybody, because nobody ever gets tired of it!
I absolutely love that I have people in my life to share these things with, rather than what I used to have, which was a bottle of loneliness served bitterly cold . . .
And I love that I allowed something as simple as gratitude the chance to change the way I looked at things. As soon as I did, the things I looked at changed. And by the grace of god, I will never look back.
_____
Read More from Michael Morse: