Ring, Ring! Undercover Researchers Calling
Many industries use hidden shoppers, AKA mystery shoppers, for research purposes. Financial services is one of them. What's more, the Undercover Boss series on TV sprung from a similar concept. That is, plant someone of authority incognito into the thick of things to find out exactly what is going on. Let that person, unbeknownst to others, observe performances and practices in action. And then, at the end of the study period, based on information culled, make adjustments, if needed.
What's to say that the medical profession can't give something like this a try? Armed with funding from the National Institute on Drug Abuse, several doctors put this concept to the test. They engaged researchers to pose as addicts to assess a segment of the addiction treatment system. And guess what they found?
Covert Studies
Before getting to the big reveal, let's understand the parameters of this audit. A report in the Annals of Internal Medicine sets the scene. For this secret shopper study, two graduate researchers worked from a prepared script. Positioning themselves as 30-year old heroin addicts, they took to the phones. They made hundreds of calls – make that 1,000+ calls – to publicly listed treatment providers across the country.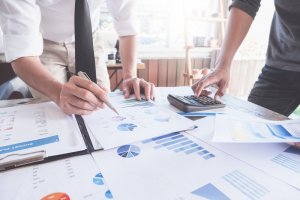 The study lasted for a period of about four months, from July to November 2018. During this time, the callers followed a set of guidelines. They targeted specific districts of the nation. They contacted 546 clinics in locations with the highest rates of death from opioid-related drug doses. There were six areas in all. And they were: Maryland, Massachusetts, New Hampshire, Ohio, West Virginia and the District of Columbia.
They contacted each source twice. This enabled them to present themselves in two ways: uninsured and as a patient covered by Medicaid. They alternated two requests. One was to schedule a simple appointment for them. The other was to come in for an appointment with the potential to start buprenorphine treatment to start on their recovery.
And Here's What Happened
For this audit's total of 1,092 calls, the team reached the right schedulers 78 percent of the time. That came to 849 conversations about starting treatment.
Clinicians at clinics did offer the callers appointments… at least some of the time. Specifically, the uninsured "addicts" on a self-pay basis received a 62 percent go ahead for a new appointment ; those on Medicaid got the green light less often – 54 percent of the time. The OK rate for an appointment with the potential of a buprenorphine prescription was lower. It dropped to 41 percent for uninsured and 27 percent for those covered by Medicaid.
There's more…. Wait times for an appointment varied. Those on the self-pay end had to allot an average of five days (range of one to nine days) for an initial visit. The number of days needed to get an appointment rose to a median of six days (range of two to 10) for patients on Medicaid. Was the waiting time more or less for the possibility of receiving an Rx?  More. It came to an average of seven days for self-pay and eight days for Medicaid.
Key Takeaways
Of note, many treatment providers did not grant the those in need new appointments at all. True, there were clinics on the "yes" side; however, they did not offer rapid help, especially to those covered by Medicaid. Those who were ready to dole out the money got in more often and also sooner. And again, the uninsured/self-pay had a better of opportunity of leaving with an RX in hand.
One of the researchers weighed in on this experience, as reported in an Associated Press expose. "I found it surprising how many calls I had to make before being offered an appointment." Noting she "encountered both compassion and scolding from clinic staff," she added: "Whether you have cash in your pocket can determine whether you have access to life-saving treatment."
The conclusions of the study highlighted the need to improve access to treatment. It framed this as a "national priority." The team also pointed out that opportunities may exist to leverage the existing workforce.
On this note, one of the doctors on the study team emphasized the importance of taking action. He said: "Every day without treatment can lead to a deadly overdose."
_____
Read More from Sherry M. Adler:
______
Photos Courtesy of Shutterstock