Shouldn't, Couldn't, Wouldn't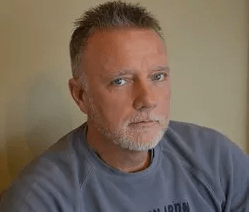 I drank because I could. Everybody else did: my parents, my friends, my brother and sisters, the people I worked with, the people on TV. It was as natural as the sunrise and sunset, and as inevitable. Even when everybody else had stopped drinking, or at least slowed down, I drank. Even when it was abundantly clear that I shouldn't, I drank. Even when I knew that absolutely, without doubt I couldn't drink, I drank.
The fact that I surrounded myself with people who drank never occurred to me. I never considered the other people, the ones who didn't. They were not part of any world I could imagine. If you didn't drink, you went against the natural order of things.
I've tried come up with a reason that I gravitated toward people who drank. I've wondered if there was some invisible bond that drew us together, and we only felt comfortable in the company of like-minded people. I've wondered why I avoided those who didn't drink the way I did. I think it had something to do with a nagging voice in my soul: the voice of reason. I drowned that voice out with alcohol for so long that I could barely hear it, but I certainly felt it.
I knew that I was one of them. One of the unfortunates that shouldn't drink.
It took years for that voice to grow in volume, and decades before I found the strength to tell myself I wouldn't drink.
Shouldn't, couldn't, wouldn't. Three words with vastly different meanings and results.
An alcoholic knows he shouldn't drink literally from the second the drink passes his lips. We know that anything that feels that good cannot be "that good." Sadly, we don't realize that the good feeling that alcohol brings us is pretty much how "normal" people feel without drinking. How could we know; nobody knows how other people feel. We simply assume that everybody feels pretty much the same, and the booze works the same, and everybody feels alive when they have a few, then depressed when they have too many. The mystery was, how and why do they know not to have too many?
Eventually we realize that for whatever reason, we simply can't drink. It ended badly, every time, without fail. At one time, we could stop the intoxicated train from rolling after a few drinks, but eventually we found that once it left the station, we would drink until we could drink no more. It drove us nuts, and we tried and failed to control it.
But the frustration felt during this time strengthens our resolve. Failing to control something we know we shouldn't be doing, and realizing we can't, leads to our salvation.
Wouldn't it be great if I just didn't drink today.
Wouldn't it be great if I lived my life one day at a time.
Wouldn't it be great if I could stop wasting time and get after it.
Before I knew what was happening, I realized I wouldn't be drinking today.
There are people who understand how we feel and can make sense of our thoughts. They are passionate about recovery and truly interested in understanding how we got ourselves into their hands. They can get us to believe that a substance-free life is possible.
More from Michael Morse: