Coming Out of the Pandemic Safely and Soberly
 "There'll be crowds and there'll be shows/ There will be light after dark/ Someday when we aren't six feet apart." Luke Combs, singer/songwriter, looked forward to the end of the pandemic in his ode to this crisis he called "Six Feet Apart." In it, he laments not being able to get together with his mom and dad, tour with his band, give hugs and shake hands. But that was then. Now that the pandemic is fading, people are getting out and about, heading to bars and restaurants. In his song, this country recording artist envisioned this time and portrayed it exactly as it is happening in real life. "First thing that I'm gonna do/Is slide on in some corner booth/And take the whole damn family out/And buy my buddies all a round."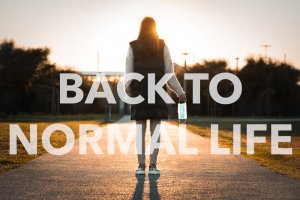 In locations everywhere, there's a celebratory spirit in the air. It flows from our having been isolated for so long. But with the percolating reopening comes the return of the stressors of life. What does this all mean for our consumption of alcohol? Is the post-pandemic recovery a gateway to potential substance use and overuse? How do we proceed wisely?
Pandemic-Related Drinking
As the pandemic spread, so too did use of alcohol. Data from Nielsen tracked the effect; from April to June 2020, sales of alcohol surged by 34% from the same period the previous year. Other reputable sources confirm this. "The research shows pretty clearly that early on, there were increases in the amounts people drank, how frequently they drank, and the consequences of drinking," says a senior sociologist at the RAND Corporation. As for why, he adds: "Alcohol use is one of the most common coping strategies for dealing with distress, and things like mental distress and financial distress all went up during the pandemic."
What happened following this bump up? Although there has been less effort devoted to monitoring this issue after the initial jump, the trend line points in the same direction. Alcohol use went up and stayed up. "Alcohol consumption has continued to be elevated compared to pre-pandemic [times]." A survey performed by the American Psychological Association documented the effect. In February 2021, it reported that about 1 in 4 adults noted they upped their drinking to manage stress; that included 52% of parents with young children between the ages of 5 and 7.
What about Now?
Since a sizable number of people started drinking more during COVID, will that still be the case as the recovery is underway? Speculation varies. A post entitled "Hangover From Alcohol Boom Could Last Long After Pandemic Ends" pretty much states its opinion upfront. A researcher with the National Institute on Alcohol Abuse and Alcoholism expects this pattern to be ongoing. What's more, it may reach dangerous proportions. He explains: "We know from previous traumatic events, Katrina and 9/11, people who survived some of them developed alcohol use disorder relating to the increase in stress."
Others are optimistic that the stresses of normal life can be overcome without alcohol. The owner of an alcohol-free bar takes a positive stance. He notes: "Everyone's feeling the stress, everyone's looking for that tool to help them navigate that stress, and a lot of people are using alcohol. But they're also finding – on the other end of things – that that tool can really become a vice, and something that hinders them from achieving the things that they want." He's referring to those who take an active approach to cutting down on their drinking. That's why this source says, "We're going to see people looking for ways to stop or slow their pandemic-level alcohol consumption."
Coping Mechanisms for the Stresses of Normal Life
What can we do to reverse a drinking habit developed during the pandemic? Along the same lines, how can we guard against using alcohol in excess in party-like atmospheres to mark the end of this siege? And what can we do to manage the return of life's "normal stresses" with the opening of the economy? Here are a few ways.
Be Aware – step back and take inventory of what you're doing. Observe your life in perhaps harsh realistic terms. Do you have a strong craving to drink? Are you indulging more than you expected or wanted to do? These are warning signs. Heed them and seek to change.
Moderate and Plan – set limits and adhere to them. Think about how best to proceed and create a course of action. Keep this in mind in any and all situations. Commit to curb your consumption rather than put yourself and others at risk.
Move It – put down that glass, bottle or other beverage receptacle. Replace it with a ball, racket, weight, bicycle handlebar or alike. Or simply swing your arms as you walk, jog or hike. Exercise is an effective antidote to the stresses of adjusting to the new normal.
Be Mindful – meditate and practice mindfulness. Alternatively, take up yoga, tai chi or qi-gong, which are ways to connect your mind, body and spirit as well as to relax, renew and emerge from the pandemic.
Reach Out – get support from friends, peers or professionals. Communicate your concerns as a start. Then discuss and take action. This is a challenging time. Adapting to the post-pandemic world safely and securely may require help. Get it, if needed.
American Addiction Centers is here to help. If you or a loved one is struggling with substance use, we offer a wide range of services at locations across the country. Contact us today.