Dealing with Substance Abuse on College Campuses, an interview with Dr. Eric Wood of Texas Christian University
March 15, 2016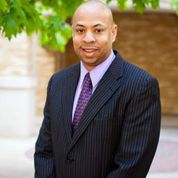 Dr. Eric Wood, LPC, is Assistant Director of Counseling and Mental Health at Texas Christian University. After a nationally publicized drug sting in 2012, TCU earned a reputation for being "a party school." But Dr. Wood and his team have initiated programs to reach out to students, and he feels they are having a positive impact on students and their behavioral health.
---
Some of the brightest people ever will be entering college in the next few years – but they will also be students with more early exposure to behavioral and pain medications and with higher rates of anxiety and depression.
In short, they will be a perfect storm for substance use. 
According to an ongoing study by Amelia M. Arria, et al,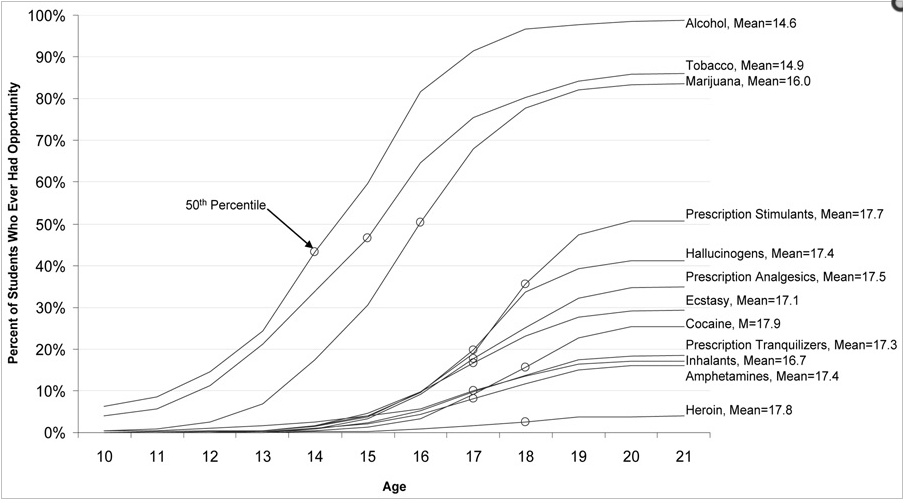 By their sophomore year in college nearly all students had the opportunity to try alcohol and a large majority had the chance to try marijuana and tobacco. About half had the chance to try prescription stimulants non-medically. Importantly, several other illicit drugs were also available to a substantial minority of students, with exposure opportunity exceeding 20%t for hallucinogens, prescription analgesics, ecstasy, and cocaine.

Furthermore, the National Institute on Alcohol Abuse and Alcoholism tracks alcohol-related issues across our college campuses to find that
About 1,825 college students between the ages of 18 and 24 die from alcohol-related unintentional injuries
About 696,000 students between the ages of 18 and 24 are assaulted by another student who has been drinking.
About 1 in 4 college students report academic consequences from drinking,
About 97,000 students between the ages of 18 and 24 report experiencing alcohol-related sexual assault or date rape
Dr. Wood took the time to speak to us about solutions he foresees on his campus and beyond. You can read his responses below.
AAC:  In addressing issues pertaining to drug and alcohol use on campus, what are some challenges for your office? 
Dr. Wood: Yes, increasing help-seeking is a major challenge for us. I was on the Advisory Board for the National College Depression Partnership, in which over 40 colleges/universities came together to develop systematic ways to screen students on a variety of mental health related issues, including alcohol abuse.
---
We found that with depression and anxiety, traditional screening methods were effective in motivating students to follow-up on a referral to counseling.
---
In other words, students who scored high on assessments measuring the frequency/duration of these symptoms were likely to seek counseling.
However, this was not the case with alcohol. Student behavior was not affected by simply measuring the frequency of their use. It didn't matter if these screenings took place in the counseling center, within primary health, during orientation, through the athletic department, etc. I think the reason is that according to the National Institute on Alcohol Abuse and Alcoholism, 60% of college students drink, and 2/3 of these students engage in binge drinking. Most college students know this, and use this knowledge to minimize how often or how much they abuse alcohol.
AAC:  What solutions are you working on or what have you learned that may help you overcome the challenges you've identified? Dr. Wood: Responding to these challenges requires targeting both the individual student as well as the campus community. Regarding individual interventions, it's more effective to assess the impact of a student's substance use. For example, I often ask students how they would know if they are involved in an unhealthy/abusive dating relationship. The student typically responds with a series of questions such as "How much money do I spend on this partner, is the relationship interfering with my school work, are there parts of the relationship that I hide from my close friends, do I ever feel ashamed or insecure when I'm with this partner, etc." Then I ask the student to view their substance use as a relationship, and ponder if this relationship is healthy or not. Such is an example of using an interpersonal approach to motivational interviewing, which research has shown to be very effective.
Regarding campus wide interventions, developing a bystander intervention program is by far the most effective campus wide intervention. In fact, some argue it's the only effective campus wide intervention. The hallmark of a bystander program is providing information on how to help a friend in distress. The assumptions being that students are less resistant to this message, are still getting knowledge about local resources, and will use these resources themselves if needed. Such a program also interjects help-seeking into the vernacular of the campus culture, and this is vital for us.
AAC: How do you address parent concerns?
Dr. Wood: This is a PHENOMENAL question because contrary to stereotypes, the continuing influence of parents is perhaps the strongest preventive factor. Research repeatedly shows that for students who don't binge drink (and for those who don't use substances at all), the main reason why is because of a healthy relationship with a parent who previously talked with them about alcohol and drugs.  Obviously, this is not a cause-and-affect association, and students can develop an addiction no matter how hard their parents fight. However, while conducting an intervention with a student, it is much more effective when a parent takes the lead.Another area of concern (one not talked about much in the literature) is parents who are in recovery and have a child who is starting college. I don't have the space/time to elaborate here, but I'll list three major issues which I've seen…
Potential triggers for a parent whose addiction cycle began in college
A parent in recovery who struggles with shame as their child starts to drink
The anxiety from a spouse of a parent in recovery, and how this anxiety is projected onto the child
In terms of addressing parent concerns in general, I always suggest parents learn about the counseling resources on campus, as well as other support systems such as the Dean of Students and Housing & Residence Life. I also encourage parents to let someone know if they have concerns about their child. Most universities have resources either on campus, or providers in the local community, which can be of assistance.
AAC: Do you see that more students are coming in with a complex of issues, both physical (e.g. pain), substance-related and mental health?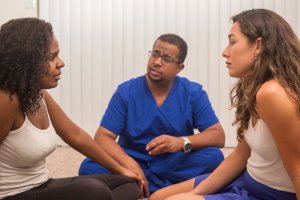 Dr. Wood: Unfortunately YES to this question… 2018 will be the last graduating college class of the Millennial Generation. After that, the 'Digital Native Generation' (or whatever ends up being their official name) will make up the entire student body. We know this later generation is very intelligent, highly creative, and very much high achieving. We also know that an overwhelming majority of them will attend college.
Sadly, we also know that as compared to prior generations, these students will have more prior history with mental health issues (depression and anxiety), will have a lower age of when they first tried alcohol or drugs, be more likely to have been prescribed psychotropic medication, and will likely know someone who has either been sexually assaulted or attempted suicide…and all of this prior to starting college.
AAC: In what areas of drug/alcohol use are you seeing an uptick in recent years? What types of student issues – other than school stress – may be exacerbating drug use on campuses?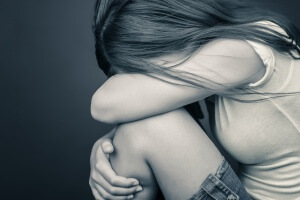 Dr. Wood: Outside of alcohol, which most schools are reporting an uptick…abusing prescription medication, marijuana use, steroid use among college men (actually any addictions related to food and body dysmorphia) are also increasing. A growing concern is cocaine use among college students. Not only is the number of students using cocaine rising, but…to be direct…drug dealers tend not to give college students pure cocaine. Usually the "cocaine" is mixed with items such as bleach and other household materials. Thus, we are seeing students going to the hospital for overdoses, contributed to by ingesting hazardous materials.
AAC: What substance or mental-health-related problems among our college populations do you feel are currently not being addressed adequately, either across campuses, in the media, or on your specific campus? 
Dr. Wood: This is another OUTSTANDING question! My first response is a personal observation. I serve as a reviewer for the Journal of American College Health, and read manuscripts related to the research that hasn't been published yet. I've seen multiple reports that the number of students who don't drink AT ALL while in college is increasing. I have never seen a meta-analysis on this…but why is this group increasing? No one studies, or talks about this group. Instead, we focus on the students who are abusing substances.  However, studying the growing number of students who don't use substances at all could highlight protective factors that no one is even thinking of…
My other response is marijuana use! Mainstream media seems to report that it has no ill effects, and States are even passing laws legalizing it. But anyone who works in a college counseling center will declare that consistent marijuana use has many ill effects. Not only does it slow cognitive functioning and reduce memory, but it also leads to poor grades and a tendency to drop out of college. Again, anyone who works with college students can easily see the difference between a student who regularly uses marijuana and a student who does not.
Another area that I think gets misperceived is sexual assaults on campuses. I definitely appreciate the recent attention that this topic is getting in the media. However, the connection between sexual assault and alcohol abuse is not highlighted enough. According to the Annual Review on Public Health, almost 97,000 students report an alcohol-related sexual assault every year. Thus, increasing sexual assault prevention must include increasing alcohol abuse prevention as well.

AAC: Do you have any recent success stories in the substance use area? – perhaps you or your team have prevented a substance-related catastrophe or contributed to substance use reduction in some way?
Dr. Wood: A campus wide success story would be the "TCU Drug Busts," 2-3 years ago. This is when our Campus Police worked with local law enforcement to lead an undercover operation, which resulted in18 individuals being arrested and charged with selling drugs on campus. This made national news, including ESPN, as one of the individuals was an all-American football player. There was a lot of discussion about the role of a University in preventing drug use on campus, as well as misperceptions and rumors about the incident. However, it did reduce the means to obtain drugs on our campus, raised awareness among our students, and provided many
opportunities to discuss the negative impact of drugs/alcohol abuse.
We have success stories related to individual students all the time. This is my favorite part of my job, and why I love what I do!
I can't give identifying specifies, but a parent recently called our office about their child. The student was a freshman and had a campus alcohol violation during the first semester. The student also failed a recent drug test, which prompted the parent to call our office. Long story short, I talked with the parents and the student. The student disclosed a history of drug abuse that the parents didn't even know about, and now the student is in treatment. Such stories are not uncommon for our office, but it shows how this issue can affect a family.
AAC: Do you feel your school is atypical in terms of suicide or substance use numbers or is it in keeping with national numbers?
Dr. Wood:  TCU is not an exception, and our community lost 4 students to suicide in 2010. This affected our campus deeply, and we were already a national leader in terms of suicide preventions as we joined the College Depression Partnership in 2008. Sadly, universities are challenged to defy statistics in terms of suicide prevention. Statistically speaking, there is 1 completed suicide on campus for every 10,000 students (so a school of 50,000 students would average 5 completed suicides). We obviously don't accept this statistic as reality, but every year that goes by without a completed suicide is worth mentioning.
AAC: What is your professional opinion as to why the 18 – 24 year-old population is so vulnerable to suicide? In the college environment, how likely is it that this complex precipitated or exacerbated by school-related issues or incidents?  
Dr. Wood: Yes, completed suicides, and suicide attempts, are a growing national concern for colleges and universities. 
18-24 year olds are the second leading demographic for suicide attempts (behind the elderly). There are several reasons for this; but in my opinion, a main contributing factor is the amount of change a college student experiences, and a reduction in resiliency. As a psychologist, I don't view stress as how many good or bad things are happening, but how much change a person is experiencing. For the typical college student, literally every aspect of their lives includes change; from where they live, their social identity, their daily routine, their relationships, etc. In addition to this, college students are a leading demographic for high risk behaviors. In addition to this, college students are a leading demographic for substance abuse. Furthermore, their internal world is also changing in terms of emotional functioning, physical bodies, and even their brain is changing.
It's also worth noting that 18-24 years old is when most psychological disorders such as depression, psychosis, and addictions first emerge. On top of all this, there is the inherent stress of grades and academics…
AAC: Do you deal with situations when suicide and drug issues are entangled?
Dr. Wood: Yes,
most suicides among college students are related to alcohol
or drug abuse. It's a vicious cycle because alcohol, as you know, is a depressant. So if students use this as coping mechanisms, then they are actually increasing the propensity of depression, which is a leading precursor of suicide attempts.
AAC: Why is the suicide rate on the rise?
Dr. Wood: That's a million dollar question! Partly because there are simply more college students; partly because of the changing generational demographics which I mentioned before; and partly because of increase substance abuse and negative coping. I'm sure all of these, and more, have an impact.
AAC: You give talks on request – what are some of the drug-related topics students request? What substance topics do you feel need to be addressed and do you try to speak about regularly? 
Dr. Wood: Yes, we give talks! Some topics regarding drug-related issues are what is real vs. myth in terms of substance abuse on campus, practical things like how to measure what a drink of alcohol really is, the importance of by-standing intervention, self-management and motivational interviewing for reducing substance use, how to help a friend who shows signs of substance abuse, etc.AAC: Do you have substance-related topics for which you might see the need to bring in an outside speaker or expert?
Dr. Wood: We often bring an outside speaker to our campus. I was reviewing the Lifestyle Intervention Conference website, and saw that Brian Cuban was a prior keynote speaker. He spoke on our campus last year. We are also hosting a CEU event with Timberline Knolls next week, and I see their medical director, Dr. Dennis, was a workshop speaker as well.
AAC: Do you interface much with the local Crisis Intervention center and how would that work? If so, what is that relationship like – how are the limits of what you can could it be improved? 
Dr. Wood: We have a 24/7counseling line specific for TCU students. We use 'Protocall' for this service, and promote it as an extension of the counseling center.
---
The phone counselors are licensed therapists and it's confidential, in that only counseling center staff knows if a student calls. The relationship has been very positive.
---
The students really like the service, and it has been a great way to encourage students to seek counseling. We also have occasions in which students call about thoughts of suicide, and the phone counselor can then contact a staff counselor, as well as the campus police.
AAC: Who on campus do you feel you could reach that you are not reaching and why? What things prevent or encourage students to seek your services? Do many students take the screenings and have you had success stories that came to you through the screenings?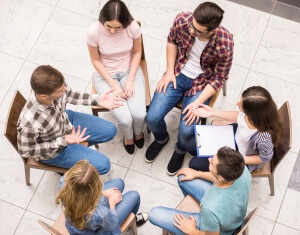 Dr. Wood: One of our challenges is connecting with students who live off-campus (primarily juniors and seniors). If they wanted, these students could come and go to class without any other interaction with the campus community. These students are also a target group for our prevention efforts, because they often set the tone in terms of alcohol use, parties, etc.
Yes, we pride ourselves in having campus wide screenings as part of our prevention programs. Our health center, which sees about 50% of the student body, utilizes the same screening measures as our counseling center, and they developed procedures in terms of referring students to counseling. We also have an anonymous online screening program available on our counseling center website.
AAC: What are some of your counseling center's recent substance-use-related initiatives – around awareness, around prevention, or around seeking help? 
Dr. Wood: We launched our "R U Okay" campaign in 2011 as part of a federally funded grant to increase our suicide prevention program on campus. The grant, which was through the Department of Health, ended in 2015, but TCU has since sustained the program. This is a bystander intervention program, and our design was to eventually have three tracks with suicide prevention, eating disorder, and substance abuse. However, the students ran with the idea, and are now using this campaign, or variations of it, to promote awareness for any type of distress. For example, our Student Government Association launched an "It's Okay Not to be Okay" program this last Fall, and it was very successful. In fact, since 2011, the number of students coming to the counseling center has increased by over 45%!