Techniques for Managing Stress
Stress is an emotion that's difficult to describe, but it's something we're all familiar with. Usually it occurs as a response to an event or situation that challenges us.
Your body responds to these situations by releasing hormones that increase your pulse, tense your muscles, and make you more alert. A little bit of stress every once in a while is fine, but chronic stress can cause serious mental and physical health problems. For people in recovery, too much stress can trigger a relapse.
While there's no cure for stress, there are plenty of ways to ease the tension when stress takes hold.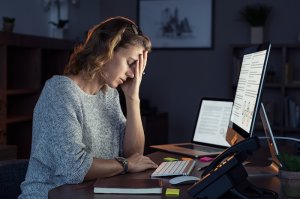 Techniques for Managing Stress
One important thing to keep in mind when you feel stressed is that you have the ability to choose your response to stressors. This is easier said than done—however, it's a skill that can be improved upon with practice.
If you're able to recognize when you don't have control of a situation and can let it go, you'll dramatically lower your stress levels. Getting anxious about situations you cannot change is counterproductive in all circumstances.
Next time you notice yourself feeling tense, take control of your own reactions and focus your mind on something that makes you feel calm and in control; it could be a memory, a recreational activity you enjoy, a piece of art or music, etc. This technique takes some practice, but it pays off in peace of mind. Some people find that having a visual cue, such as a sticker on their desk or a bracelet on their wrist helps remind them of the technique. Every time you glance at it, try to think of something that makes you happy.
As a long-term strategy for managing stress, develop a comprehensive vision for healthy living and wellness. Many people find that keeping a healthy diet and exercising daily helps keep stress levels down.
Get a notebook and write down some tangible, realistic goals for personal growth. Then set up a daily routine to help you gradually work towards these goals. Be sure to include plenty of time for rest and recreation in your daily ritual.
Relax and Recharge
When you're stressed, there are many different activities you can perform to ease the tension in your mind. Even just 10 to 15 minutes of relaxation a day can make a big difference. Everyone has different ways they like to relax and unwind. Here are a few ideas to get you started:
Take a walk.
Read a book.
Go for a run.
Have a cup of tea.
Play a sport.
Spend time with a friend or loved one.
Meditate.
Do yoga.
Meditation and Managing Stress
Many people are skeptical when it comes to meditation—possibly because of a connotation they associate with the practice. However, there's plenty of scientific evidence that confirms the multiple benefits of meditation. This includes improved memory, better attention, higher creative output, and—you guessed it—reduced stress.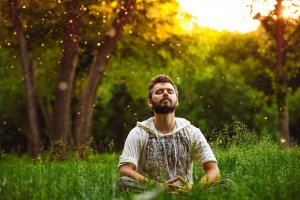 The Four Main Types of Meditation:
Guided meditation: This is when a teacher gives verbal instruction to a single student or class. There are plenty of free audio recordings on YouTube or other streaming or downloading platforms if you want to give guided meditation a try.
Moving meditation: With moving meditation, you direct your complete focus onto a simple, repetitive task like knitting, walking, or yoga.
Sensory meditation: Sensory meditation is performed by focusing on a single form of physical stimulus, such as a sight, smell, sound, taste, or tactile signal.
Mindfulness meditation: The goal of mindfulness meditation is to focus on the mind itself, divorcing yourself from all thoughts and emotions. It sounds simple but it's not as easy as you think. There is power and comfort in understanding that you are not your own thoughts and feelings.
Put time aside each day to meditate. It can even be done during a break from work. You may find it makes a big difference in reducing stress.
While you can't avoid or eliminate stress all together, you can minimize it by changing how you choose to respond to it. Sometimes a performing a simple, enjoyable activity for a few minutes a day is all it takes to change your life.