Whenever something comes up about alcoholism being controllable I snap to attention. Some researchers somewhere are always coming up with their hypothesis on drinking responsibly, and how even the most hopeless cases could, theoretically enjoy an adult beverage without sinking into the abyss.  Then there are the 12-Step debunkers, and their statistics that prove that programs such as AA and NA are ineffective because of the high rate of failure and the insistence that the aforementioned failure is 100% due to the participant in the program's failure to adhere to the core principles of the program in question.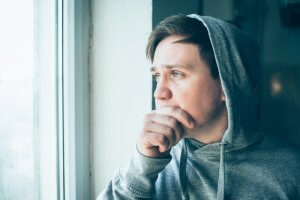 The Imagined Drink…
I allow myself the luxury of basking in the new information, and allow my mind to explore this new evidence. I immediately plan my first triumphant return to the world of drinking. It always starts with a celebratory can of beer, fresh from a cooler packed with ice. I sip, then swallow, and feel the warm embrace. It is beautiful, peaceful and hypnotic. Then, I'll crack another cold one, and another, and another, feel around the bottom of the cooler for another, realize there's nothing but icy water down there, get in my car and drive to the nearest package store where my old friends will still be working, some twenty years since my last visit.
We'll shoot the breeze, remember the good times, they will take my money and I'll leave with a twelve pack, and maybe a little something extra to slip under the seat. I'll crack a cold one and place it between my knees (a Tweener for those of you who don't know) and sip it as I drive toward home. Then another, because home is ten minutes away, and a guy gets thirsty! With my alcohol fueled daze firmly back in place I saunter into my house and it will be just as it was when I enjoyed my last drunk; bitter, cold and empty.
And then I'll stop my reverie, and thank the god of my understanding for the words "God grant me the serenity to accept the things I cannot change, courage to change the things I can, and wisdom to know the difference."
When Nothing Changes, Nothing Changes
Nothing will change the fact that when I drink, I will do so badly. I will not stop at one, or two or a dozen. I will stop only when it becomes impossible for me to continue. I will sacrifice my family, my dignity and my future. I will drive intoxicated. I may kill somebody. I will say things I do not mean, lie, steal and cheat. Worst of all, I will stop learning, stop trying, stop caring and stop living. I know this to be true, I already did it, and my last foray into madness lasted for decades.
Sobriety is a lifelong journey. 12-Step programs do not guarantee you anything. "It works if you work it" is conventional wisdom for many who have successfully rehabilitated themselves through the steps. I see things differently.  I put about as much faith in my ability to live my life in perfect accordance to the 12 Steps of recovery as I do to the most recent opinions that alcoholics can learn to drink responsibly. What I do know is that by attending hundreds of AA meetings I learned that there is a community of people. This community is millions strong. Its members share the same thoughts, dreams and desire to stay sober as I do. And, most importantly, every one of them struggles from time to time. I certainly do.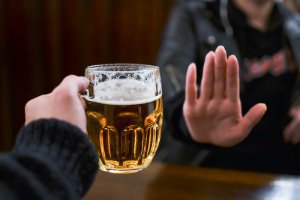 Saying No to the Drink
Another thing I learned is this; when the desire to drink again begins to fester, think the drink through. It always starts with one, and when I honestly run through the inevitable course of events that follow, the rational choice is simple.
There will always be those who do not understand that it is impossible for us to lead productive, happy lives with alcohol on board. That is okay, as long as the most important person understands.
_____
Read More from Michael Morse: