Three Activities to Help with Drug Recovery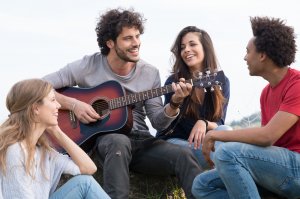 March 12, 2014
Recovery is a lifelong process, and it begins once you leave addiction treatment. However, it can be daunting, standing on the steps of the addiction treatment facility, ready to reintegrate into a world that seems so much bigger now. For those in early recovery from drugs, life may seem like a precarious balancing act. Luckily, there are ways to keep in recovery and have fun. Partaking in enjoyable and routine activities can be one of the greatest ways to support a life in drug recovery. These three activities can help with drug recovery, and can prime you for a long, enjoyable, and sober life.
Get Creative
Many times recovery is a personal journey. It requires honesty and a willingness to look at yourself holistically. Having these sorts of interactions with yourself can be cathartic, but also difficult to express in words. This is why pursing creative activities can help with drug recovery. This is why experiential therapies like art therapy and music therapy have become so prevalent in addiction treatment facilities.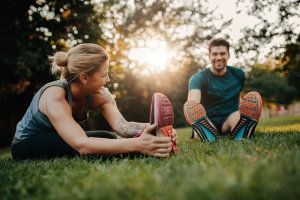 Art is an excellent way to express complex emotions that don't necessarily translate into words. Even for those without any former experience, codifying experiences through art, drama or music can illuminate facts about the self that were previously hidden. Poetry and creative writing, even done privately in a personal journal, can help former substance abusers reflect on the choices that they have made. Once the reasoning behind those choices becomes clear, former users may be less likely to make them again.
Get Physical
Addiction is a physical condition that rewires processes within the brain. Why not get equally physical to push the brain toward conquering another goal instead? Exercise or an old favorite sport can replace the effects of a drug with the rush of natural endorphins the brain releases with strenuous exercise. Hence, getting into physical activity can be a great way to ease the burdens of drug recovery.
Keeping an exercise routine can be one of the best ways engage in physical activities during drug recovery. This will help you maintain recovery in two key ways. First, having a routine, whether it be exercise or some other activity, can lead to better mental health and help you keep sober. Second, exercising at gyms or in public can reduce stress and lead to you meeting new people that could become a part of your sober support network.
Did you know that support groups can help you connect with others in recovery and find enjoyable, sober activities?
Give Back
Some experts believe that recovery is not a point that former users reach in which they find that they no longer desire drugs or alcohol, but is instead a continuing fight to become healthier every day. It's a constant, ongoing process, one that is never truly complete. Yet, displaying gratitude and helping others can be a great activity during recovery.
Helping others on their road to recovery can be an immensely rewarding activity for many people, especially other users who have gone down that road before. Sharing experiences of drug use and ensuring that others are sticking to recovery plans can help with one's own sobriety. Moreover, keeping the struggles of addiction in mind can prove to be a successful deterrent against possible relapse.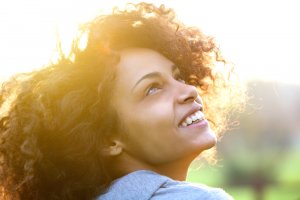 Finding Activities to Aid in Drug Recovery
While these are just three broad activities, they can help add structure, reduce stress, and form connections with others. Incorporating just one activity into your recovery can be a great help. Of course, if you find yourself struggling to maintain recovery, know that there is help out there. Whether it's through a support group like Narcotics Anonymous (NA) or through outpatient treatment, it's okay to ask for help. No matter what, always remember that help is just a phone call away.