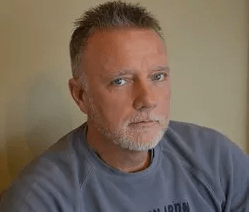 A guy about my age who I didn't know died. He was a firefighter. His obituary was vague; the always troubling words "passed unexpectedly at home" haunted me. Was it suicide? Did he overdose accidentally? Should I find out?
I hate thinking the worst when I read those words, but let's face it—all of us think it, yet nobody says anything. We live with the uncomfortable feeling that comes with knowing that one of us didn't make it out alive. While not responsible, we feel the tinge of guilt, knowing that at any time one of us could meet the same fate. More firefighters die from their own hand than in the line of duty is an odd way of defining the suicide of a firefighter. I believe that a firefighter who takes his own life in what is considered by many his prime years has absolutely died in the line of duty.
Life is hard for everybody. People who do not spend their working years enmeshed in the tragedies that befall their fellow citizens decide to opt out far too often. Yet we expect our first responders to carry with them not only the difficulties of life the rest of us face, but the added weight of regularly dealing with traumatic incidents. We are somehow expected to be immune from depression, anxiety, and substance abuse, not because we are genetically different than anybody else, but because we chose this life.
I found out the guy who died had trouble with alcohol. It was a big secret. His family wanted it to be kept that way.
Well, the guy who died because of untreated alcoholism won't be giving away any family secrets. The rest of us can continue to wonder what happened, and jump to conclusions, and find a way to rationalize the death of a man in his middle years. We won't give it much thought. The shock wears off, the pain recedes, and the wonder disappears until the next time one of us dies suddenly at home.
People who drink excessively know that they have a problem. They hide it and convince themselves that everything is OK. Those who drink and have work and responsibilities are masters of self-delusion. Maybe it's because we have enough distractions. It is easy to push our alcoholism into the shadows while we are busy saving other people's lives. It is easy to make drinking into intoxication nightly normal, as long as we remain productive. It is easy to keep the status quo, and not have to live life without the comfort that alcohol affords us.
Pay attention, people. Alcoholism waits in the shadows for only so long. It lurks in the background while we are busy living our lives and pounces when the time is right. Nobody who is afflicted with the disease gets away with it forever.
Unless, of course, forever ends unexpectedly at home.
More from Michael Morse: